Starting Sunday (Oct 3), one such opportunity has come their way. Popular sister microbreweries and kitchens Hops n Grains on Airport Road in Sector 79 Mohali and The Great Bear on the Madhya Marg in Sector 26 Chandigarh have laid out an irresistible weeklong Oktoberfest beer and appetizers festival for their guests.
Photos By : Life In Chandigarh & Hops n Grains
Oktoberfest is modelled on the world famous annual beer festival by the same name in Munich, Germany.
Fun, merriment, and drinking freshly minted beer the whole day around is what Oktoberfest stands for. Hops n Grains and The Great Bear may not have all of these Bavarian elements you get to see in the German festival. But the principal functionaries of both microbreweries promise that the spirit and the vibe would be the same.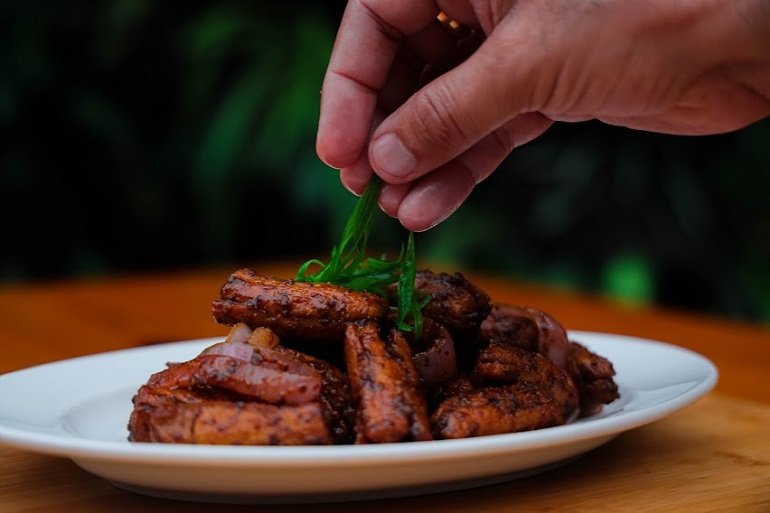 Your own news website LifeInChandigarh.com previewed the festival for you, and here is what new to expect during the week, though the two new freshly minted beer flavours and four each veg and non-veg accompaniments will continue on the menu at the two popular joints for a month.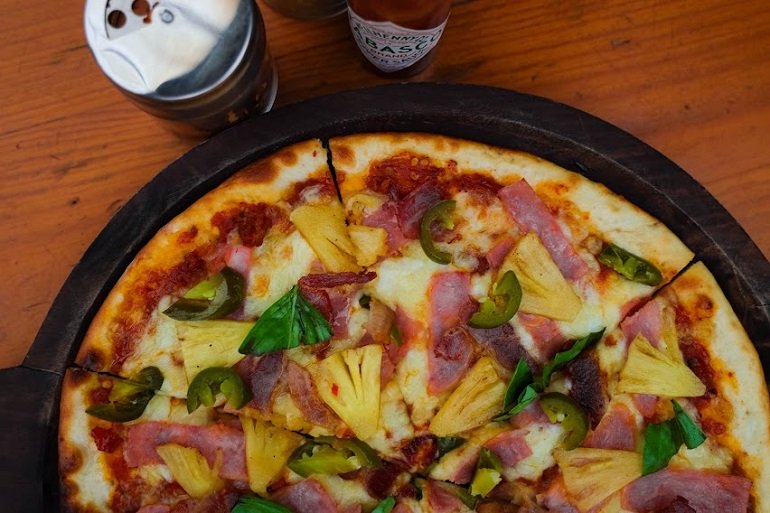 As the inherent characteristic of Oktoberfest is freshly minted beer, at The Great Bear the guests can enjoy two new beers - Golden Ale and American Barley Wine, and at Hops n Grains - Dunken Weizen and Belgian Wheat.
These will be accompanied with vegetarian and non-vegetarian appetizers like Saute Mushroom, Kali Mirchi Paneer Tikka, Glazed Chicken sausages and Parmesan Crusted Chicken Tikka among others at Hops n Grains. Care has been taken that accompaniments served go well with the drinks.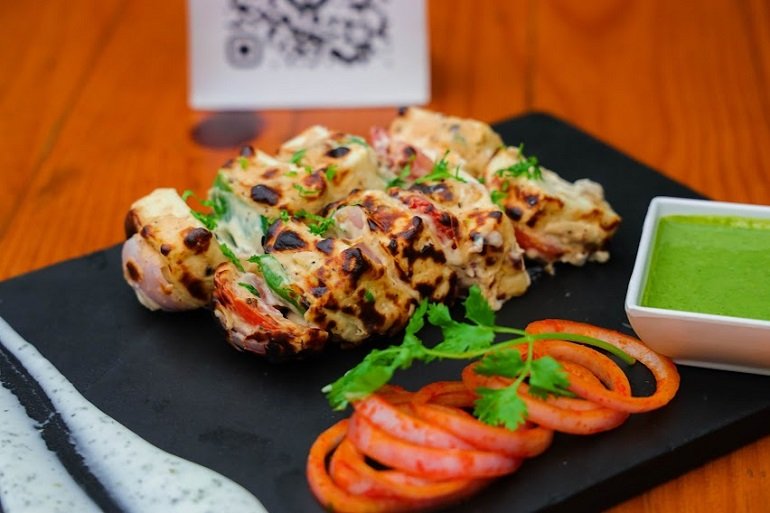 Head brewer for the microbreweries Gagan shared that Dunken Weizen, blackish in colour with 5.4-5.6% alcohol content, is a heavy-bodied beer with a slightly chocolaty and caramely taste, and Belgian Wheat, yellowish in colour with 5.2% alcohol content, has a fluffy head with slightly citrus taste.
Head chef Paramjeet Singh, on his part, gave a taste of the appetizers he has prepared specially for the festival. Among the vegetarian accompaniments is Sauté Mushroom, prepared with button mushrooms pan-seared with onion, garlic, herbs, olive oil and balsamic (malt) vinegar.
The BBQ Paneer Bao is a steamed Chinese bun (Bao), stuffed with BBQ paneer, onion and capsicum. A third vegetarian appetizer is Kali Mirch Paneer Tikka, which is prepared by cooking cottage cheese stuffed with black pepper masala, containing hung curd and cream.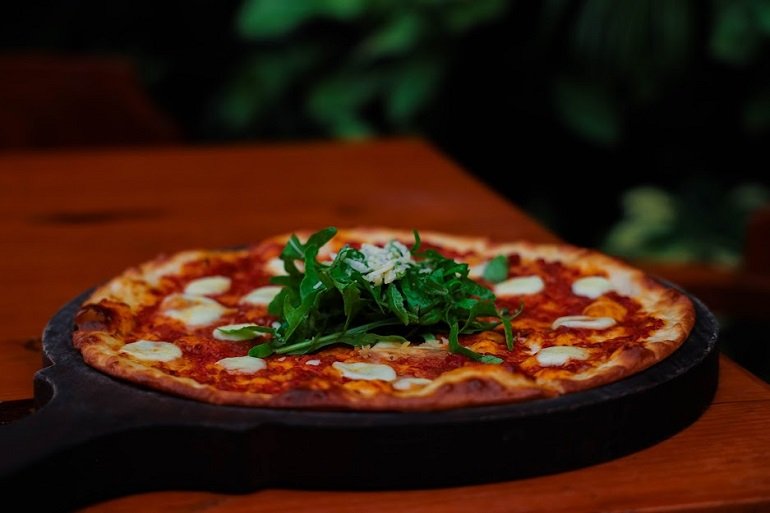 The special veg appetizers menu is rounded off with Fresh Bocconcini Pizza, prepared on thin crust pizza with rich topping of mozzarella cheese and balsamic rucola leaves.
Among the non-vegetarian delights, head chef Paramjeet Singh claims guests will love Meat Croquette, which is prepared using chicken and mutton seekh kebab stuffed with cheese, with a coating of bread crumb for crispiness, and served with mint mayo.
The Glazed Chicken Sausages, prepared by deep frying sausages, are served with homemade mustard maple soya sauce.
Another non-vegetarian delicacy is Parmesan Crusted Chicken Tikka. It is coated with Parmesan cheese and bread crumb and tandoor baked.
For the non-vegetarian pizza lovers, Hawaiian Pizza is a must try. In this, fresh dough thin crust pizza base is baked with topping of ham, pineapple, jalapeno and crispy bacon.
There is also a Mezze Platter, which is an assortment of small Lebanese/Arabic dishes eaten as appetizers or a light meal.
Vital statistic of the Oktoberfest
Time: Daily 12 noon to 12 midnight till October 10
Meal for two: Average Rs 1200 plus taxes
LifeInChandigarh.com by APR Media House is an enjoyable digital reading startup, which keeps you abreast of the latest meaningful happenings of interest to large sections of folks in Chandigarh tricity, and expats from the region. It has been promoted by a public spirited senior journalist and media consultant with a view to encourage good quality and healthy journalism, a dire need of the times.
To keep in touch, drop an email or call :
kochhar.apr@gmail.com
9815617676