A 9th grader from Vivek High School, which has had dramatics as a major focus area, Nikasha, fondly called Nikki, unveiled her book at a media launch at Hotel Mountview Chandigarh on Wednesday, accompanied by her inspiring parents. Her mother Nisha Luthra is founder of "The Narrators", a performing arts society, and her father, Deepak Luthra is associated with an Irish college.
Photos By : Life In Chandigarh
The formal public launch of the book will happen on Friday at the Mini Auditorium of Tagore Theater in Sector 18 where two of the plays penned by her will also be staged before the audience jointly by The Narrators Performing Arts Society and Chandigarh Literary Society.
Inspired by her mother's involvement with theatre, young Nikasha has been a student of theatre since the age of seven, participating in several full length plays as an actor and hosting many literary events. So, it does not come as a surprise that during the peak of Covid confinement she should think of penning down her creative thoughts emanating from her long association with theatre. Online theatre classes during that period also contributed.
Nikasha shared details with news website LifeInChandigarh.com about the origin and development of the five plays, four of which are penned in easy to understand English & Hindi and portray human emotions and conflicts among characters. Zubin Mehta of Wings Theatre Academy, who has been her theatre guru since she was seven, "had given us a task of improvisation; divided us into teams of four and had given us one-line topic to perform on. That was the time when my mind started meandering into the world of stories, characters and imagery."
The first three short plays – 'The Emptiness Inside The Heart', 'When She Opened Her Eyes' & 'The Silence Of His Lips' – were the outcome of these online theatre classes during Covid times. The 4th short play 'Twelve Apple' took shape largely due to her artistic mother's fuelling the new born writer in her.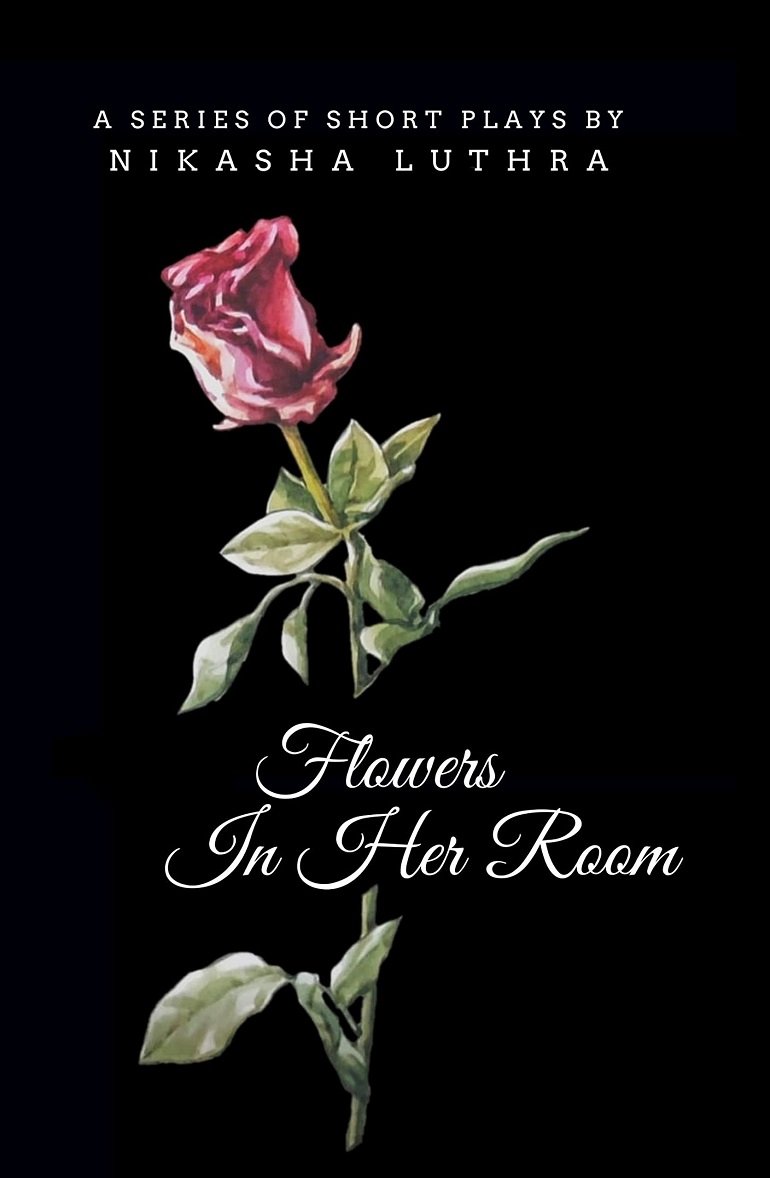 While all these four short plays are works of fiction, the last one "Louis XVI" is based on the "wrong" (in her perception) done to Louis XVI (1754-1793), the last king of France before the fall of the monarchy at the end of the 10 year long French Revolution in the late 1700s and his execution. This play is written in English.
Having grasped the technical nuances of theatre, the young playwright has ensured that besides the dialogues of characters, she provides in each of the plays graphic details of the stage settings and stages of play when lighting fade-ins and fade-outs have to be affected.
Nikasha believes that many things have to be kept in mind while writing a play, such as selection of the characters, interactions between them, duration of the play, setting of the stage and conflict of the characters. Theatre actor-director Prof. Rani Balbir Kaur has said about her: "I feel she does have a sense of structuring a play, carving out characters and dramatic situations, which is commendable at this age."
Among playwrights, Nikasha says she is inspired by Russian playwright Anton Chekhov. She is also an avid reader of fiction and mystery novels and reads authors like Agatha Christie and Charles Dickens. A fond traveller, she likes to explore the world from the lens of her camera. Apart from writing, she also indulges in film-making and video-editing. On an idle day, she loves to play video games.
Nikasha can be reached at nikkitheatre09@gmail.com
LifeInChandigarh.com by APR Media House is an enjoyable digital reading startup, which keeps you abreast of the latest meaningful happenings of interest to large sections of folks in Chandigarh tricity, and expats from the region. It has been promoted by a public spirited senior journalist and media consultant with a view to encourage good quality and healthy journalism, a dire need of the times.
To keep in touch, drop an email or call :
kochhar.apr@gmail.com
9815617676