Your own news website LifeInChandigarh.com took a round of the sprawling exhibition hall to bring you eye-catching pictures and some detail of the hundreds of quality products on display in scores of stalls put up by manufacturers and dealers, most of them from North India and some beyond.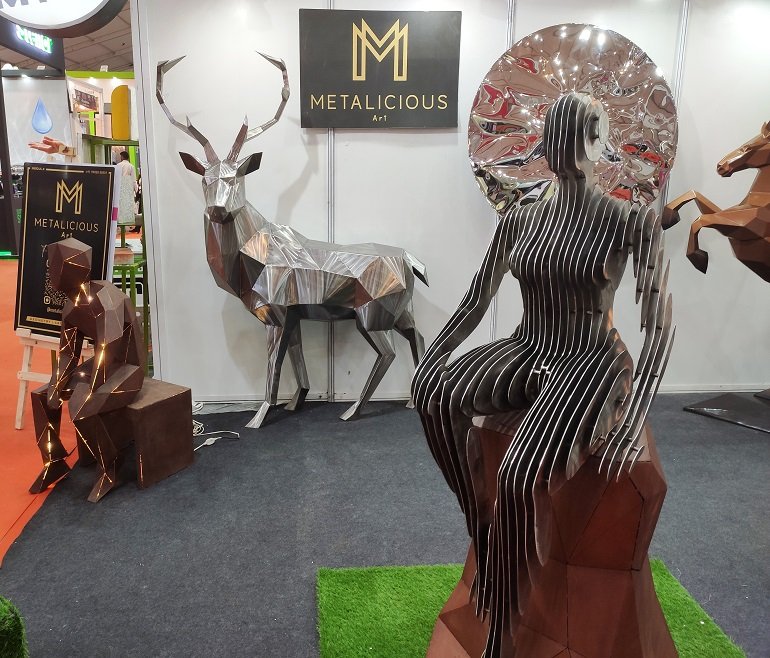 Photos By : Life In Chandigarh
Among the products on display are quick-erecting prefabricated homes, home and office automation systems, sanitary and bath wares, marbles, granites and tiles, natural and cultured stone cladding products, passenger elevators and modular kitchens and wardrobes.
And, this is not all. Resin and metal furniture, wood and wooden finish designer metal doors and aluminium alloy windows, quartz kitchen sinks, interior and exterior decor items, decorative and utility LED lighting for homes, commercial and industrial use, latest multi-layered pipes and fittings, water storage and purifying solutions and rooftop solar solutions also attract visitors' eyeballs.
Here are a few of the stalls reviewed by this writer on the opening day for the benefit of readers.
Coming to home decor first, the most striking I thought was a stall put up by Ludhiana based Teesri Dimension which has displayed a range of exquisite decorative items for homes, offices and commercial establishments. Under the Teesri Dimension brand they have art works made of fibre, while under the brand Metalicious Art they have eye-popping creations made from metal.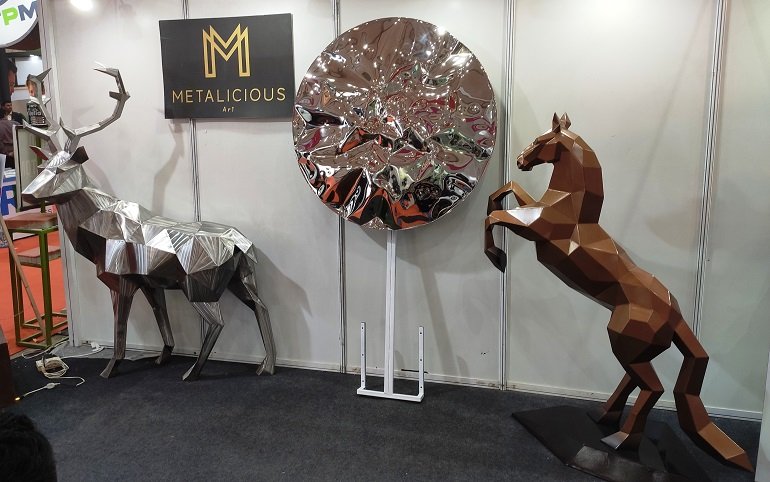 Chandigarh based Greenish Decor (www.greenishdecor.com) has put up a beautiful range of artificial plants and foliage to adorn the corners and walls, though the company also deals in a variety of blinds and flooring, wall and ceiling products, partitions and sports complex products.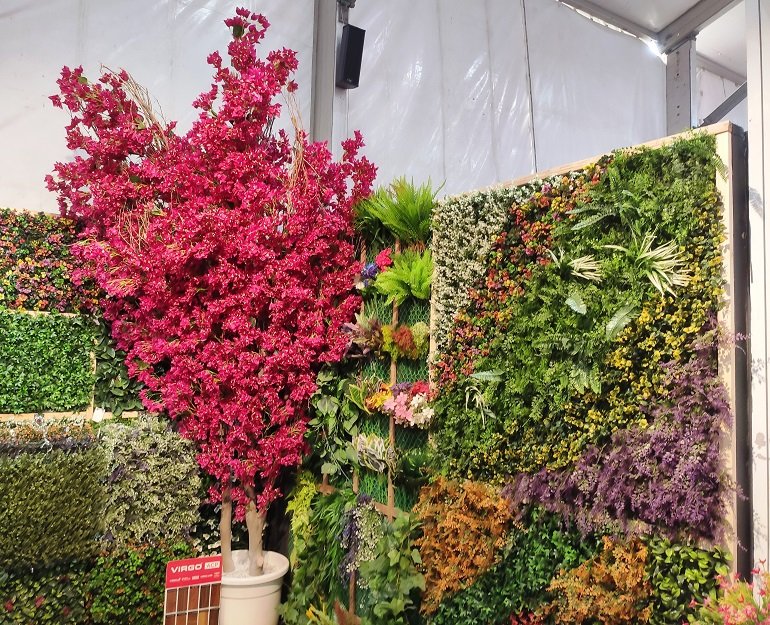 CB Electrics India based out of Panipat has brought a wide range of decorative and utility consumer and industrial LED lighting products under the brand Epsori (www.epsori.in).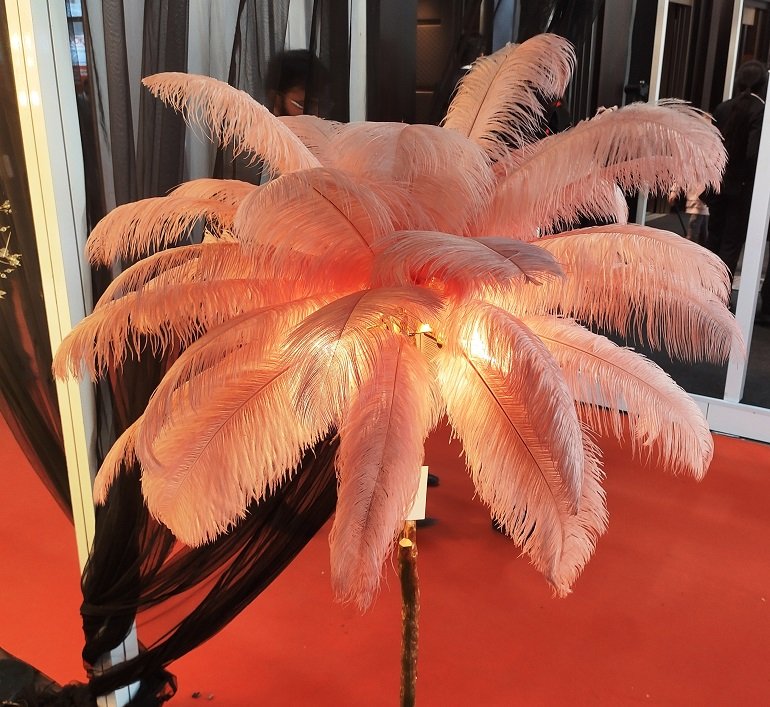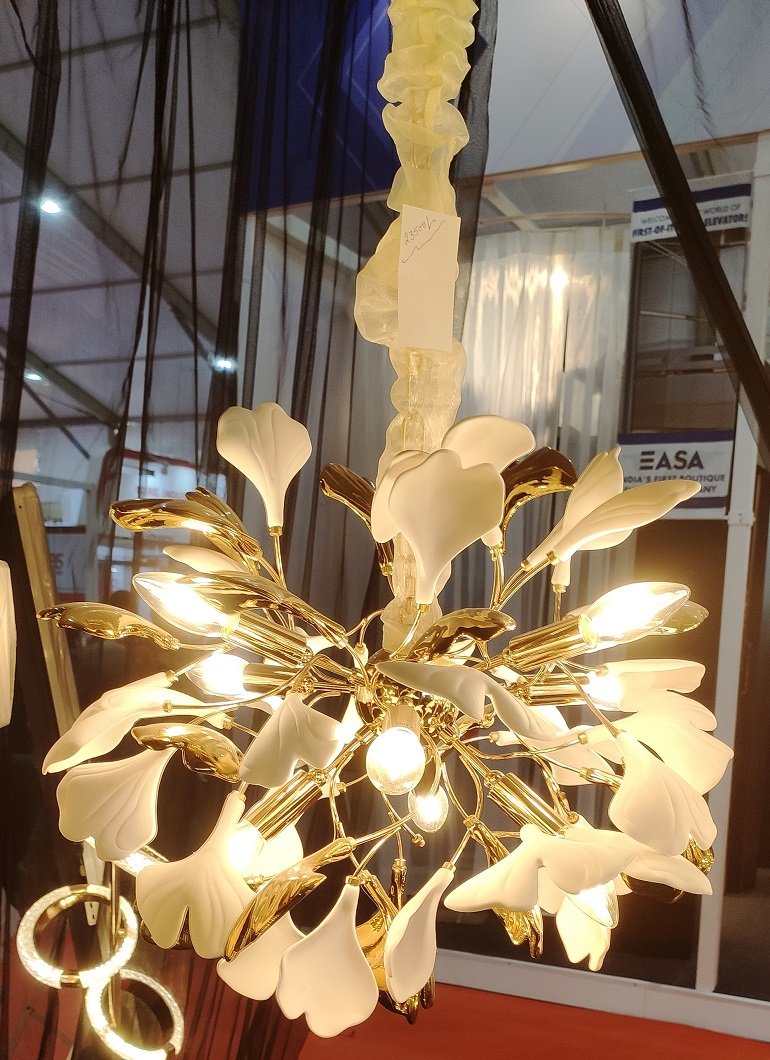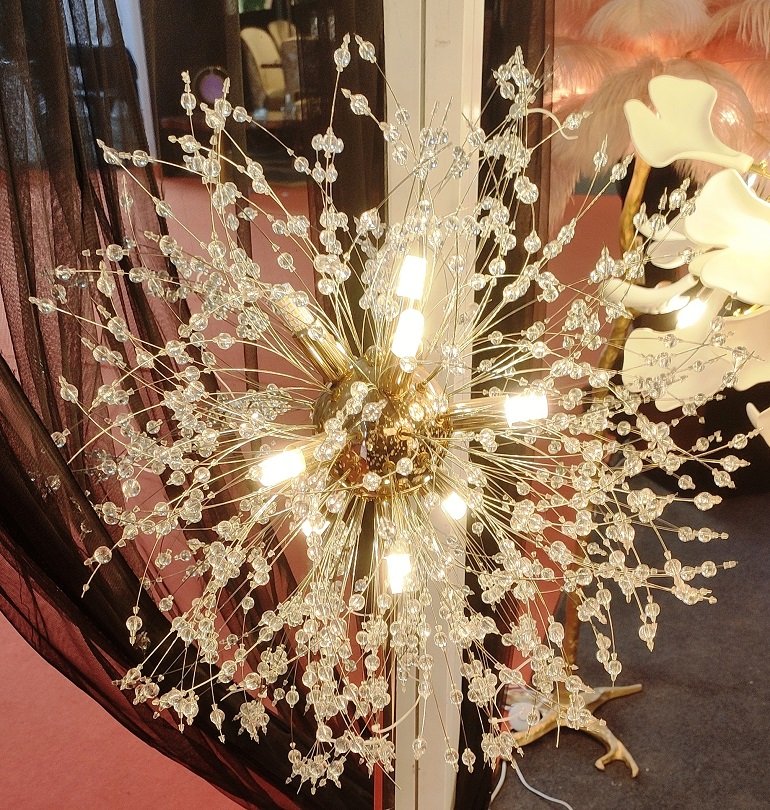 There are stalls offering wooden, brass and marble art too.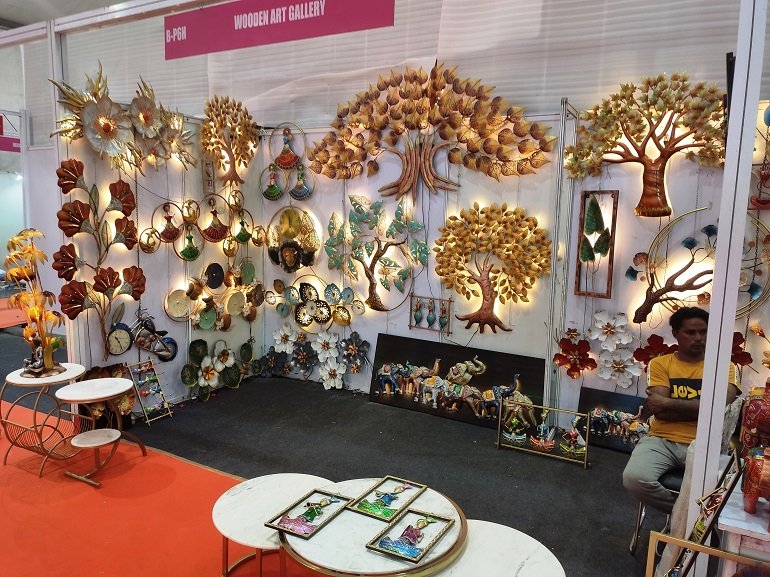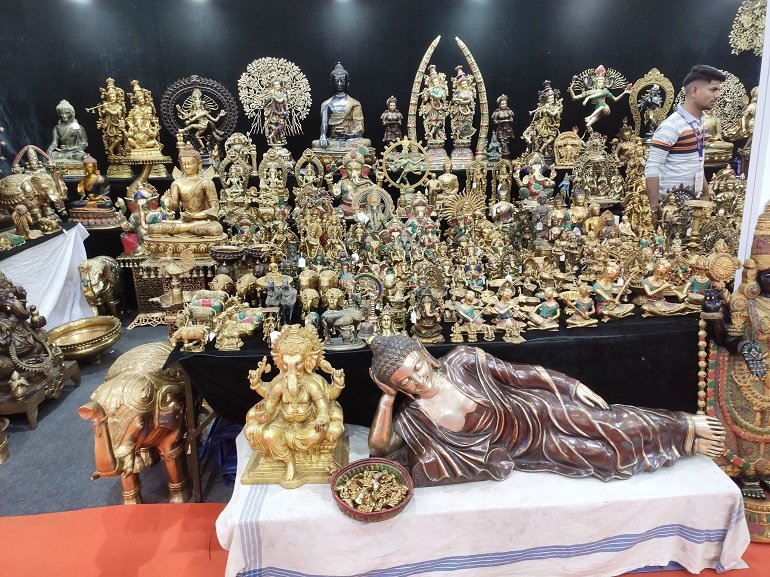 In modular kitchens and wardrobes, two stalls stand out.
JLPL Mohali based Nomatic (www.nomatickitchens.com) is promising German engineering with Indian values. On display in their large stall are modular kitchen items, wardrobes, LED/TV units, bathroom vanities and bedroom solutions.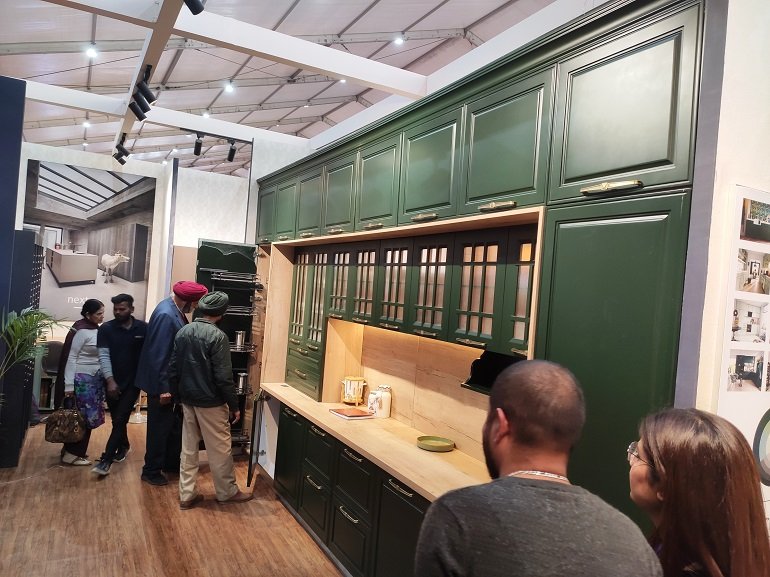 From Panchkula, Hokitch (www.hokitchhomes.com) has on display a collection of "premium and classical" modular kitchens, wardrobes and walk-in closets.
Again from Chandigarh, Quarto has displayed a range of good looking multi-layered quartz kitchen sinks, which are claimed to be noise, rust, corrosion proof and everlasting. They come in a variety of eye-catching colours. Quarto also manufactures quality composite sanitary ware and quartz slabs.
Coming to furniture, Radharaman Epoxy Studio (www.radharamanepoxystudio.com) has on display a range of shiny epoxy resin dining tables & primary tables and epoxy quartz tables. The Panchkula based company also has in its portfolio, epoxy modular cookhouse and epoxy resin headboards for beds.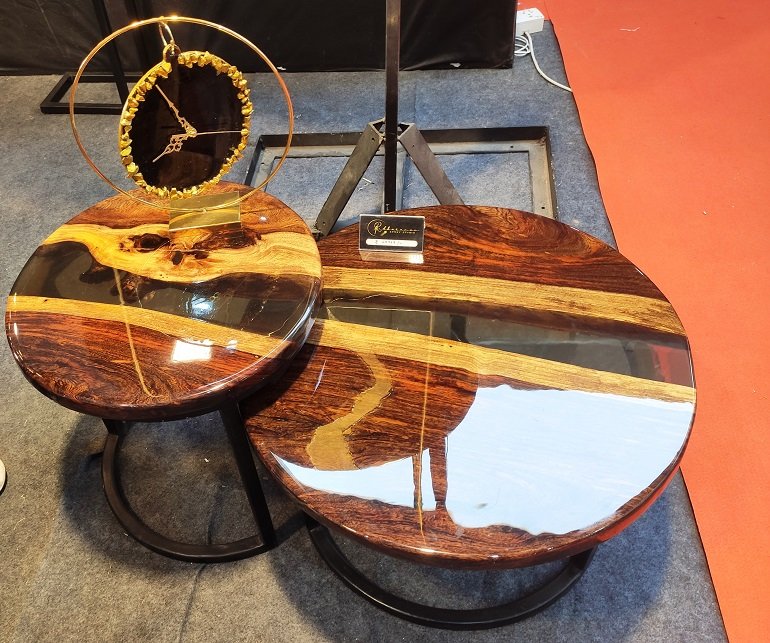 Amco Furniture Udyog, again from Chandigarh, has on offer a collection of its attractive golden PVD coated metal furniture. The company also manufacturers SS gates, railings & furniture, wrought iron furniture, revolving chairs, restaurant furniture, computer & office furniture. It also offers customised solutions.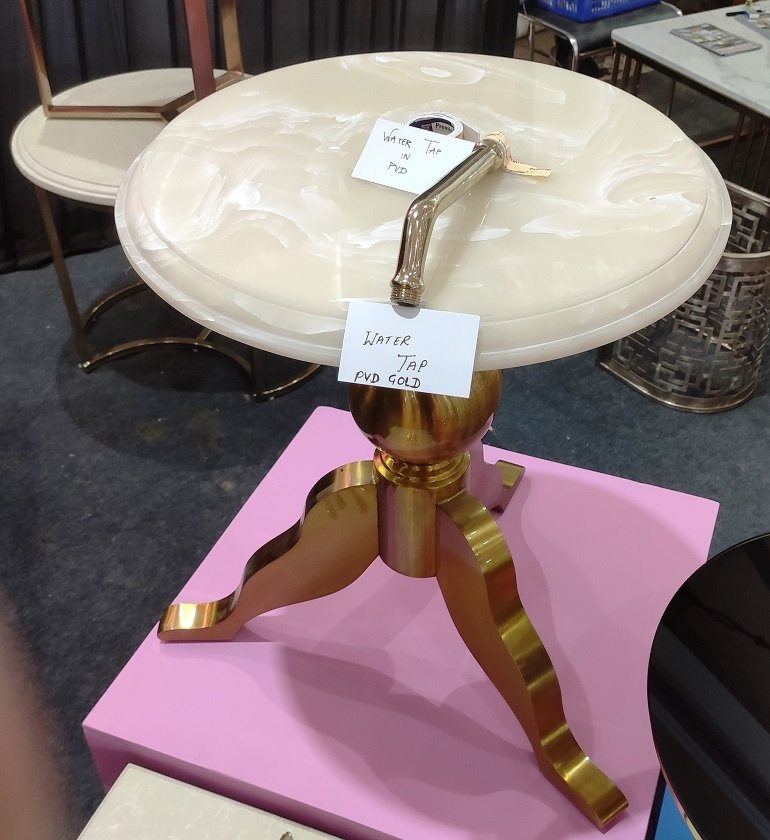 Panchkula based SHP Hardware Studio (www.shpindia.in) has displayed an impressive range of its modern hardware and decor products, from door handles to door locks, smart locks, safes, kitchen and wardrobe accessories, chimneys, and more. The hardware studio claims to have in its portfolio quality products from 300 brands.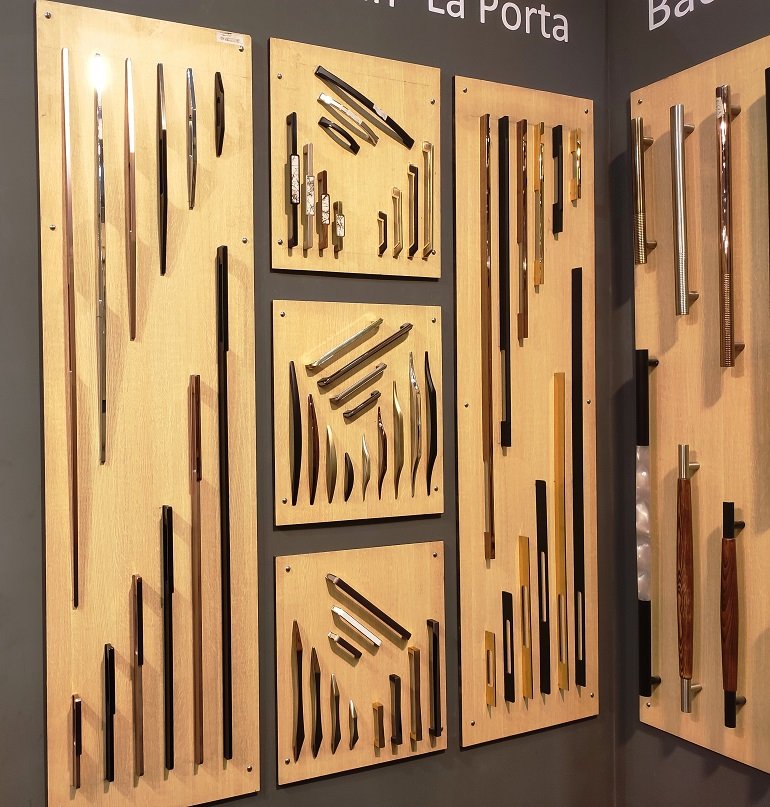 Jupiter Aqua Lines (www.jaljoy.com), another Mohali based big brand, and growing bigger by the day, also has a large stall where it has displayed a wide range of its exquisite sanitary wares, bath wares, mirrors, jacuzzi and vanity products under its brands Jal and Nobero.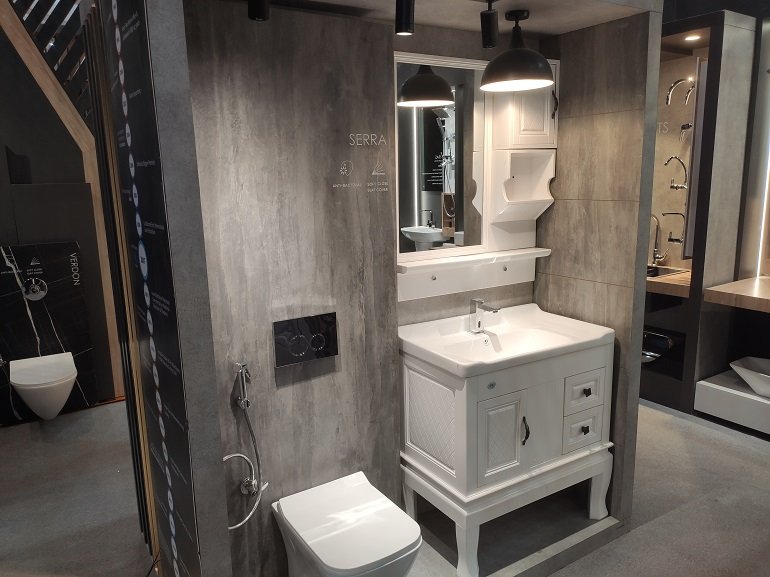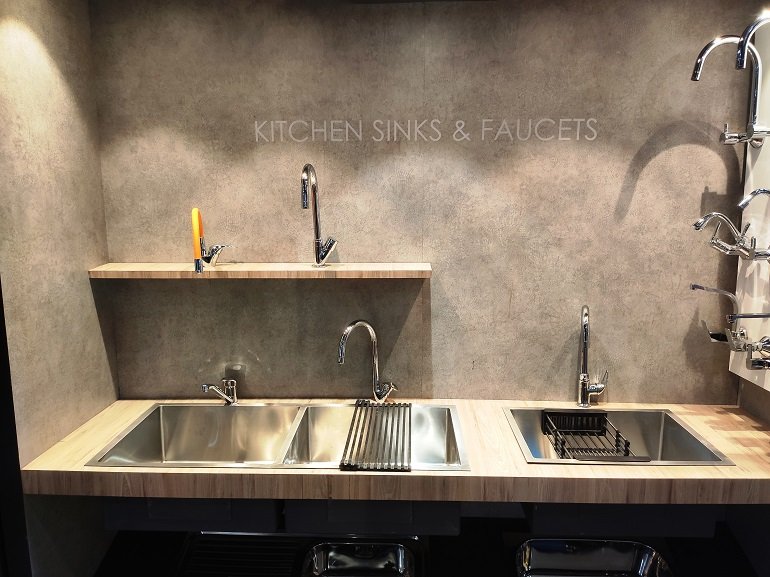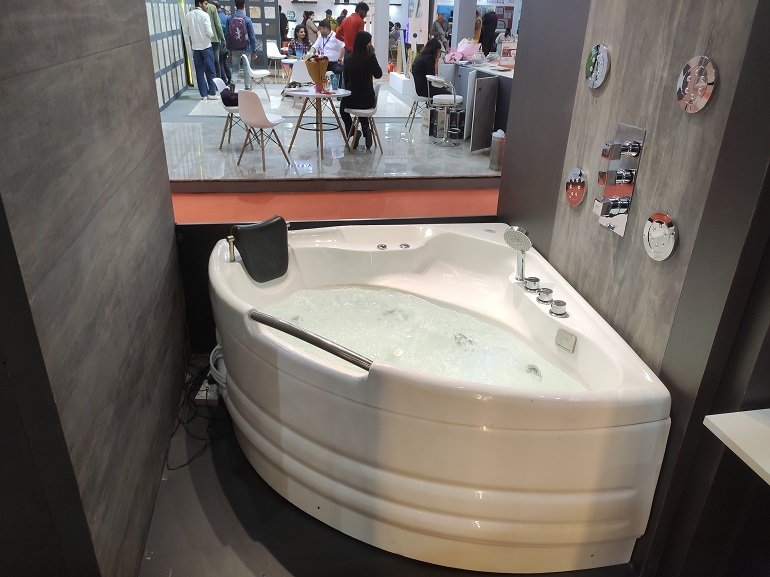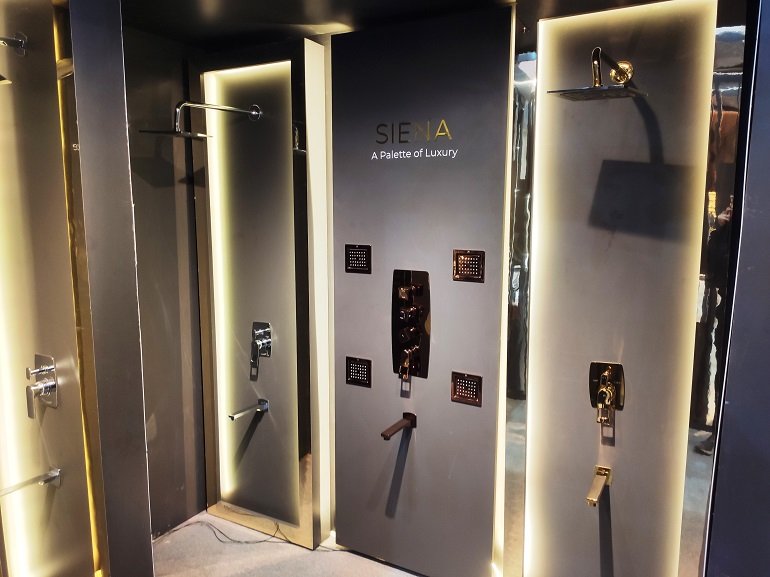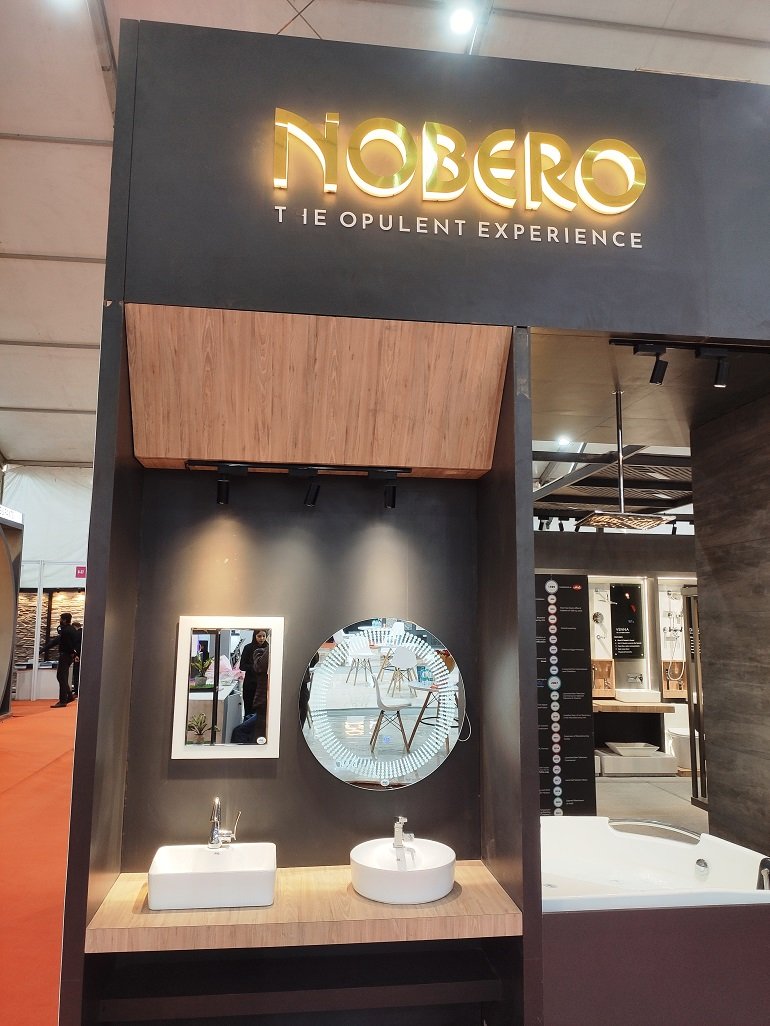 Companies offering passenger lifts are also present in strength.
Here, a very big name is that of Gurugram based Easa Elevators (www.easaelevators.in), which provides standard and special purpose elevators for homes, apartments, villas, factories, showrooms, hospitals, et al. It has its manufacturing facility at Khuskhera in Rajasthan.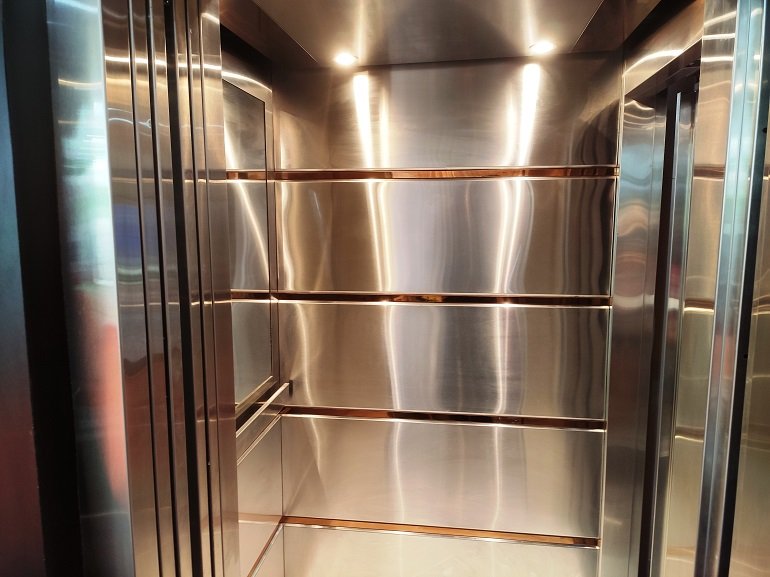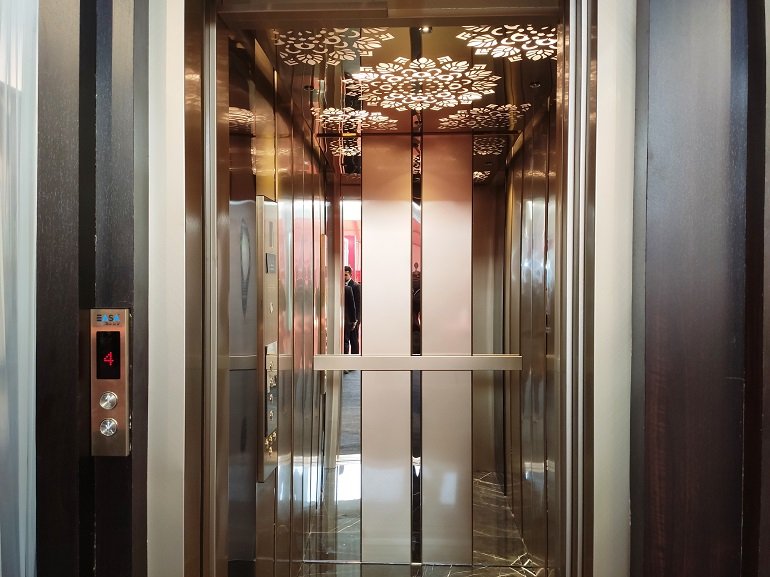 Mohali based IEE Lifts (www.ieelifts.com) is another player in passenger elevators, offering quality standard and custom built passenger products for homes and villas, commercial undertakings, hospitals, hotels, etc. It also has on offer hydraulic elevators.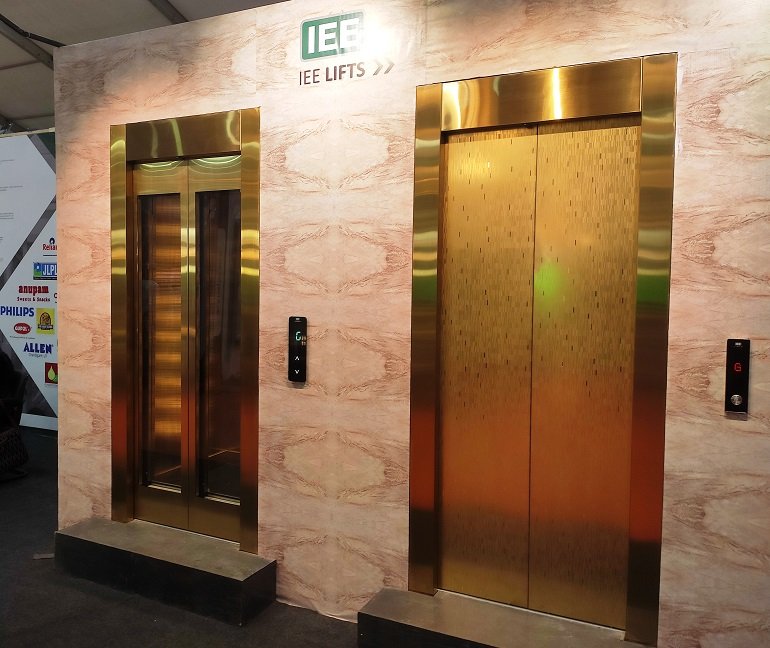 Coming to marbles, granites, tiles, etc, JLPL Mohali based Shyam Marbles and Granite (www.shyammarbles.com) has a dominant presence in the exhibition pavilion. It has on offer over 300 varieties of Indian and imported marbles, granites, natural stone and tiles in a wide range of colours.
Dev Stone Cladding (www.devstonecladding.com) in Zirakpur is offering computer designed art works, 'jaali' works, natural stone claddings, 3D/4D slabs and more.
Another Mohali based company Sham Tiles & Concrete Products, is displaying its range of Rockstone brand of cultural stone and architectural cladding in natural finish and designer exterior pavers.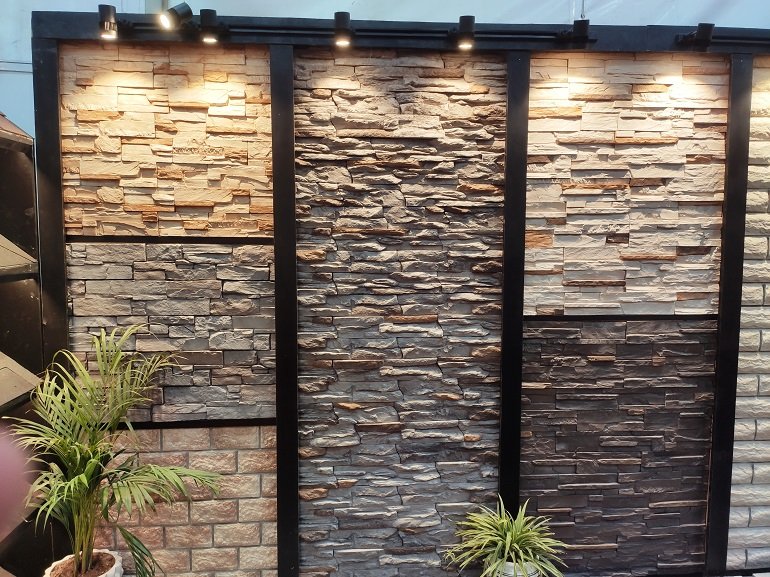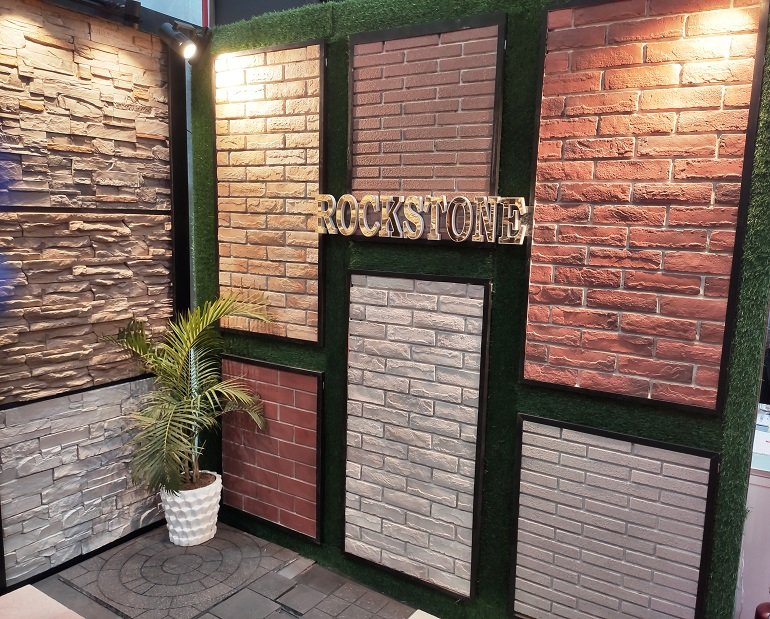 In doors and windows, there are two large stalls.
Megastar Doors & Windows (www.megastardoors.com) from Panipat has on display a wide range of eye-catching designer wooden finish steel doors. The range includes single doors, double doors, window doors and mother-son doors. Standard and premium aluminium alloy frame horizontal-opening and sliding windows are also available.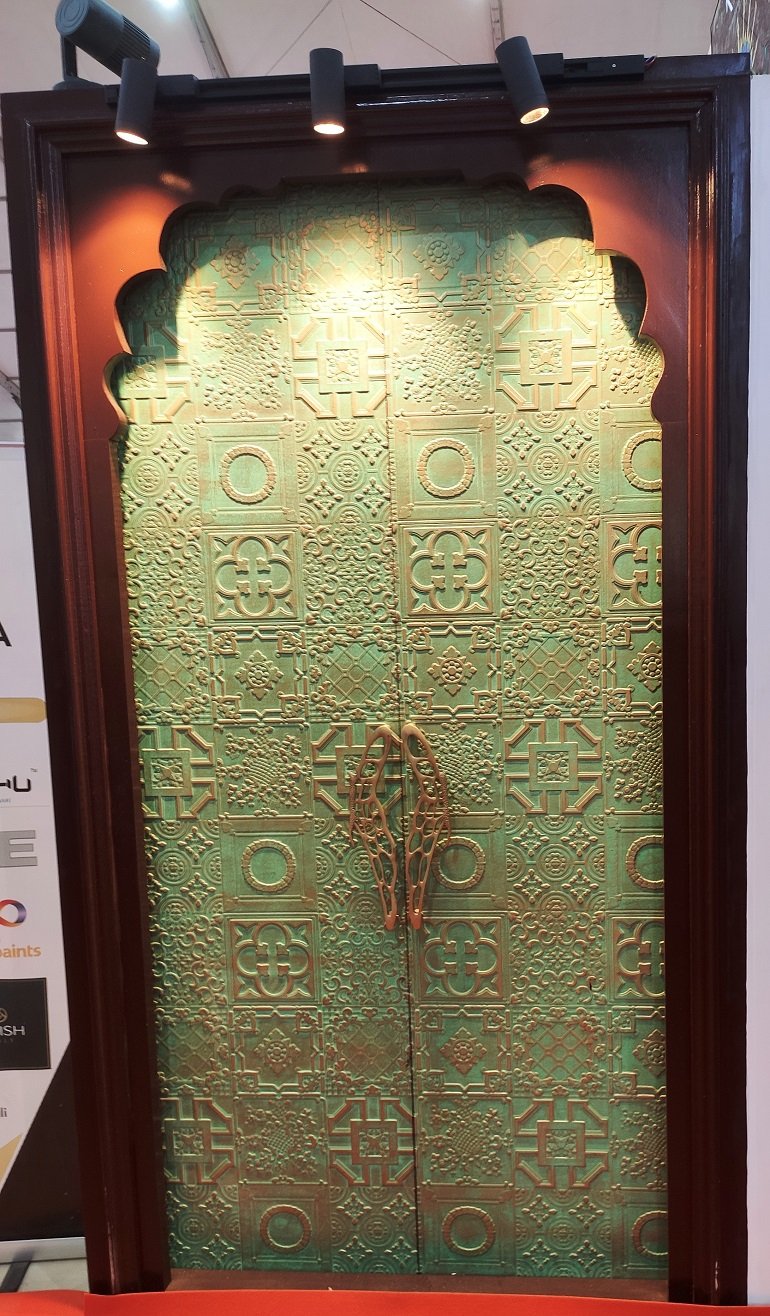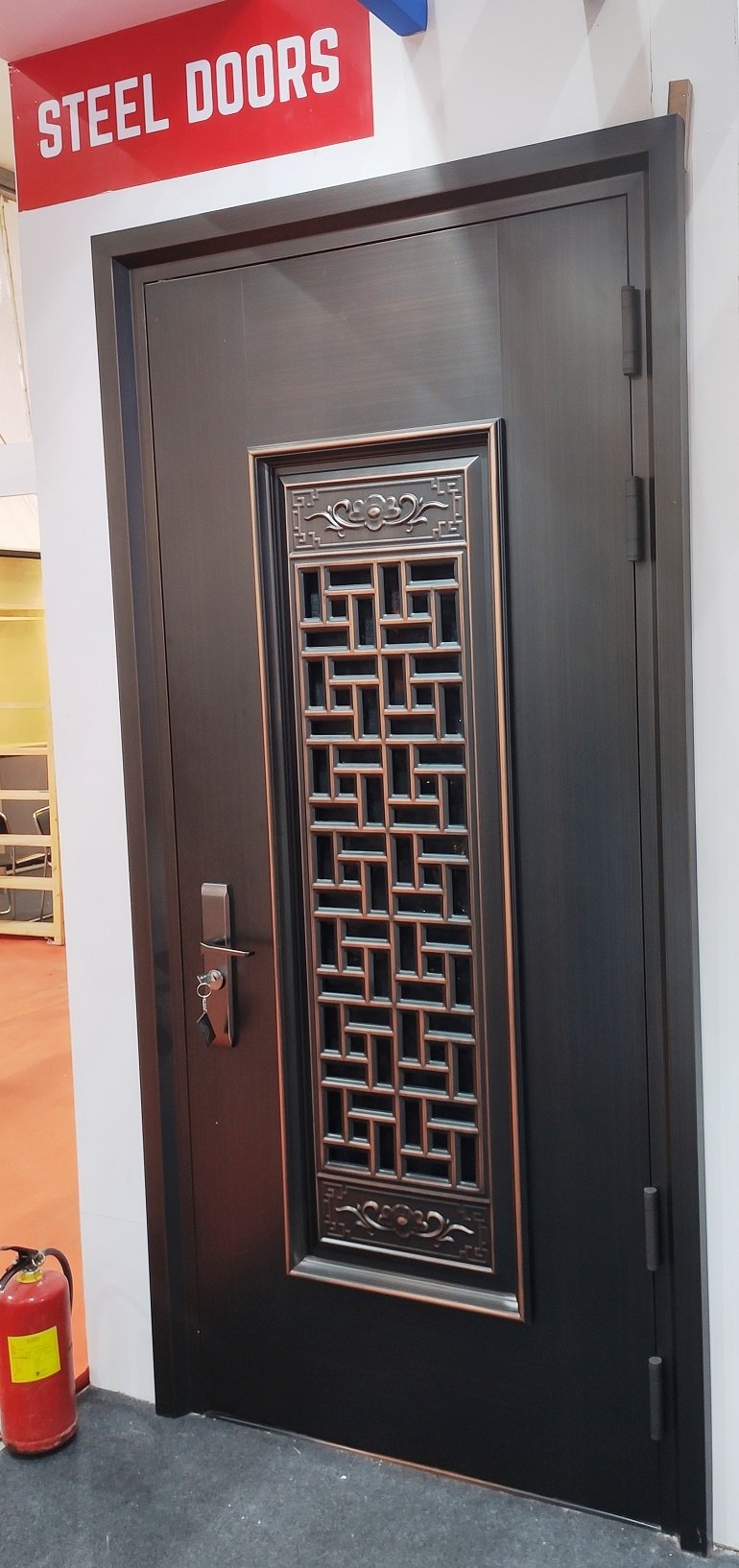 German brand Alupure Aluminium Systems (www.alupure.co.in/) also has a sizable presence in the pavilion with a range of high quality, tough, weather and sound resistant doors, windows and sliding systems on display. The brand is represented at the exhibition by its Ludhiana based fabricating partner Budding Group (https://buddinggroup.com/).
A big name in smart automation, Navi Mumbai based BuildTrack (www.buildtrack.in) & (www.smarttouchswitch.com) has also put up an impressive stall. It offers solutions for safety, security, energy savings and convenience needs through internet enabled devices. Smart touch switches, home automation, enterprise solutions, hotel automation and building management system are some of its key strengths.
Little is known about prefabricated wooden and steel homes in these parts. New Delhi based Blooms has showcased a one-room wooden home under its brand Prefab Wooden Homes (www.prefabwoodenhomes.com), which its workforce erected on the spot in just 36 hours.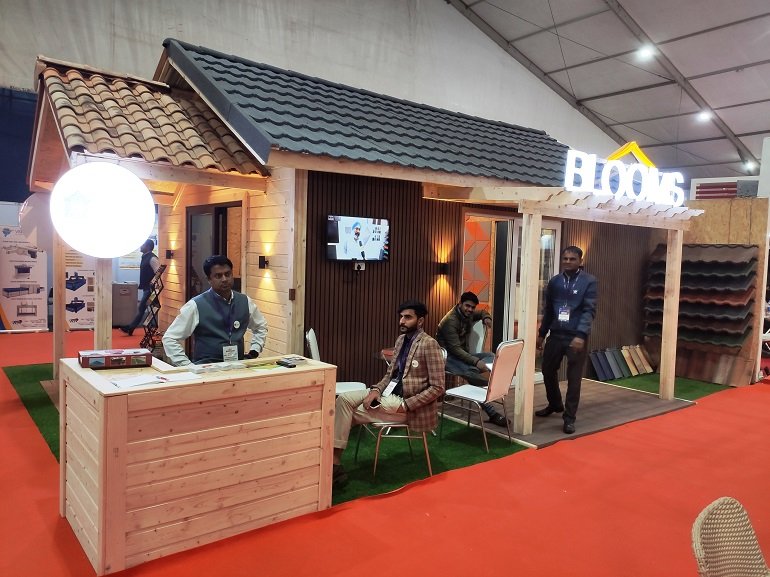 The company makes eco-accommodating and rich wooden house designs to suit individual needs and local climatic conditions, and claims that these can withstand the harshest of weather and seismic conditions. It offers mobile houses, log houses, wooden cottages, wooden bungalows, prefabricated houses, and more, in German pine, Canadian spruce and SPF.
The various possibilities include resorts, gazebos, pergola rooftops, bar & restaurants, tree houses, small dog/cat houses, kids' playhouses, terrace houses and cabins.
Ek visit tto bantaa hai !
What: Archex Interior Exterior Exhibition
Where: Prarade Ground, Sector 17, Chandigarh
When: On Till Feb 13
Timing: 10 a.m. to 7 p.m.
Entry: Free
LifeInChandigarh.com by APR Media House is an enjoyable digital reading startup, which keeps you abreast of the latest meaningful happenings of interest to large sections of folks in Chandigarh tricity, and expats from the region. It has been promoted by a public spirited senior journalist and media consultant with a view to encourage good quality and healthy journalism, a dire need of the times.
To keep in touch, drop an email or call :
kochhar.apr@gmail.com
9815617676