Says one time prominent national political activist, now full time social activist, writer and crafts patron Jaya Jaitly, who is Founder and President of the Dastkari Haat Samiti founded in 1986 and was the spirit behind the conceptualisation of the by now famous Dilli Haat Crafts Bazaar in 1994, "the Chandigarh Crafts Bazaar has been especially curated for the Diwali season and features beautiful sarees, suits, dupattas, pottery, terra-cotta jewellery, festive footwear, handcrafted decor products in metal and metal wire, brass, wood and bamboo, goat leather, hardy grasses and more."
Jaya Jaitly admires a bamboo creation at one of the stalls
Photos By : Life In Chandigarh
"Like every edition of the 100-odd crafts bazaars organised by the samiti across the country in many cities in past nearly 20 years, this year the 6-day Chandigarh Crafts Bazaar too has highly talented crafts people and artists under one roof, engaging with art and crafts connoisseurs to forge strong links between the makers and the takers," she shared with lifeinchandigarh.com.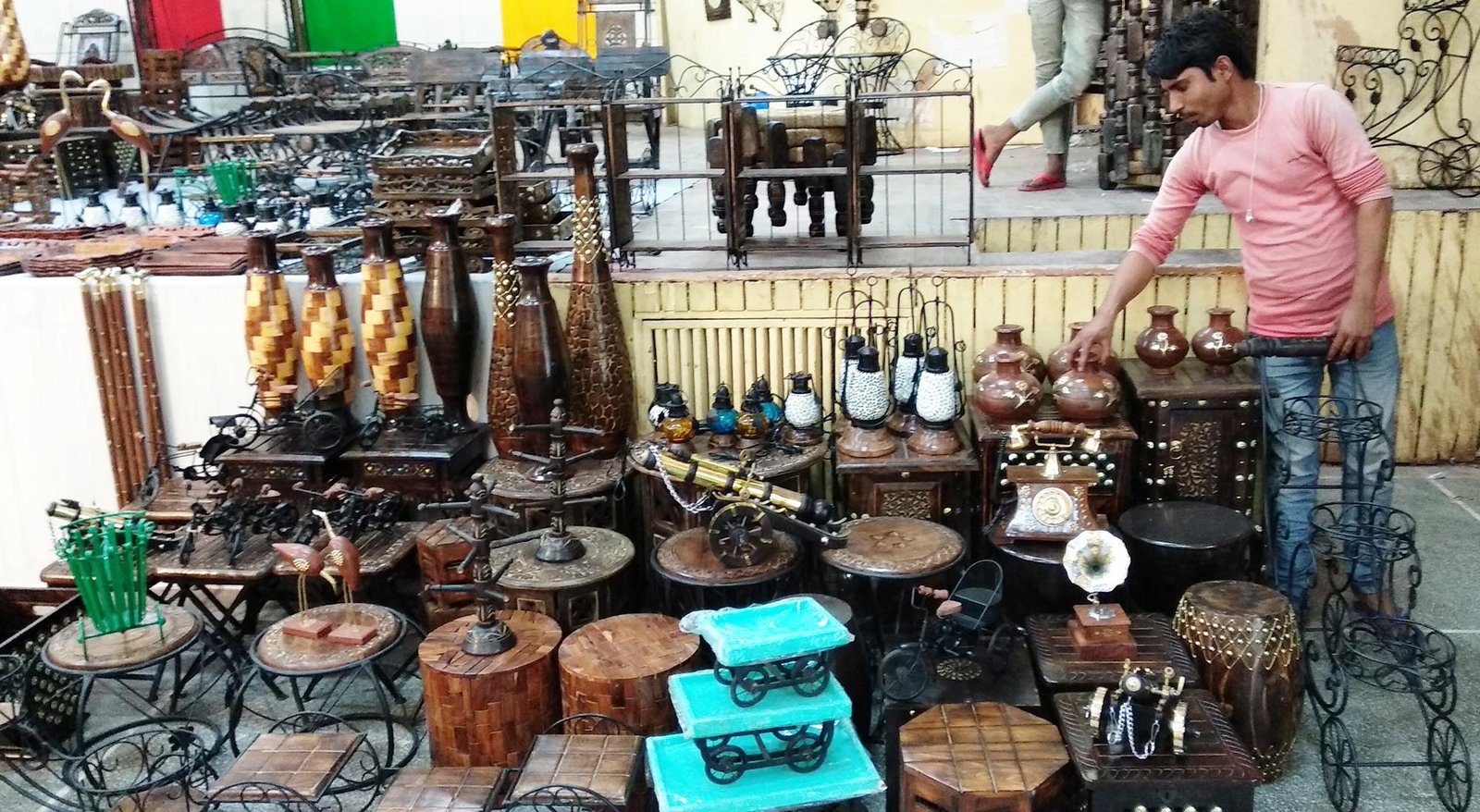 The event is an endeavour to create an interactive platform where 70-odd artisans from several states across the country have come together to showcase their cultural legacy. As one of the most premier crafts exhibitions in India, the crafts bazaar is providing innovative products and a happy ambience to the visitors. So, come and indulge in new and exciting products developed out of wonderful handloom weaves, embroideries and block prints and centuries-old traditions of bamboo and brass from West Bengal and Uttar Pradesh, colourful baskets from Uttar Pradesh, hand-painted terracotta from West Bengal, durries from Telangana, batik from West Bengal, silver and stone jewellery from Rajasthan and Gujarat, and shibori (tie and dye with embroidered patterning) from Delhi and Rajasthan.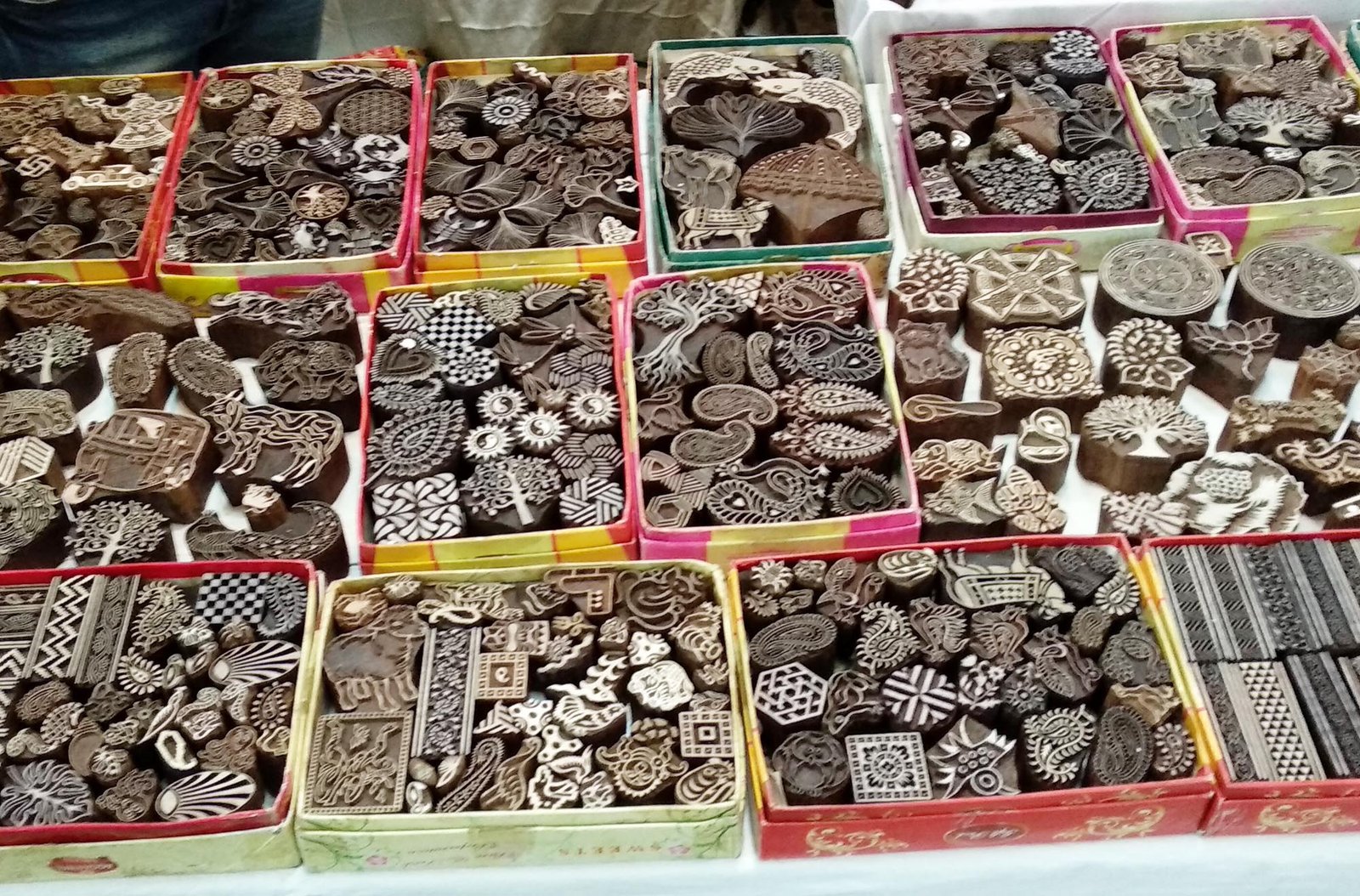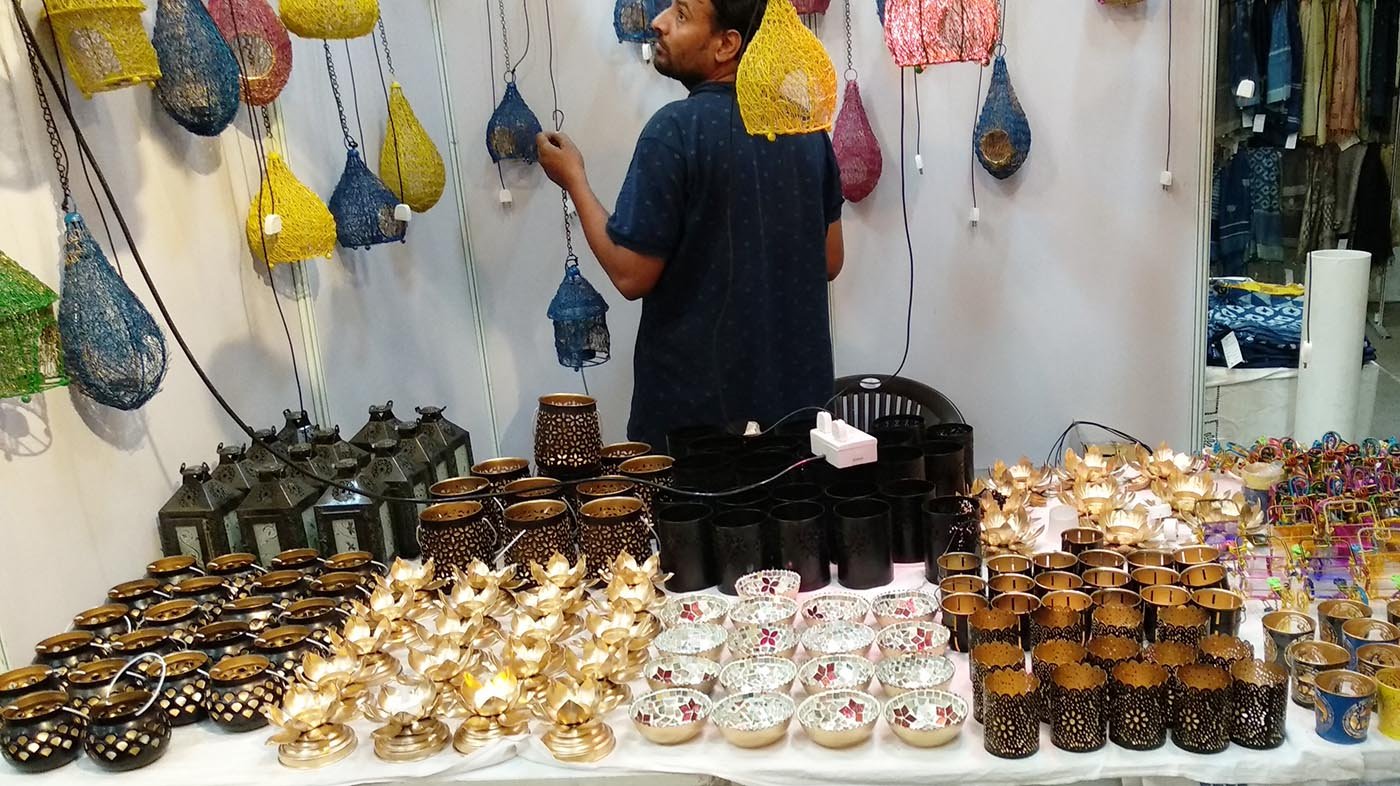 Reminiscing the journey of the Dastkari Haat Samiti, Jaya Jaitly says "We are going to complete 32 years soon and it's amazing, and we are proud of the fact, that we have been able to do so much for the artisans as no other organisation working in this field. Today we have around 300 full time member crafts persons as individuals, family units, cooperatives, associations and societies through whom we touch the lives of 20,000-30,000 people associated with them. Besides, there is a sizable bunch of persons who offer their voluntary professional services or administrative assistance for the development of crafts."
Dastkari Haat Samiti works to raise the social and economic status of crafts persons by infusing innovation and introducing new modes of creativity. With a wider perspective, these crafts persons find themselves in a better position to tune in to the contemporary world. "We organise workshops to encourage, train and inspire members to excel in design, quality and marketing and to empower themselves, besides providing them avenues for doing business in India and abroad", said Jaya Jaitly. "We also have collaborations with countries in Asia and Africa and some UN bodies to promote the cause of crafts persons internationally," she added.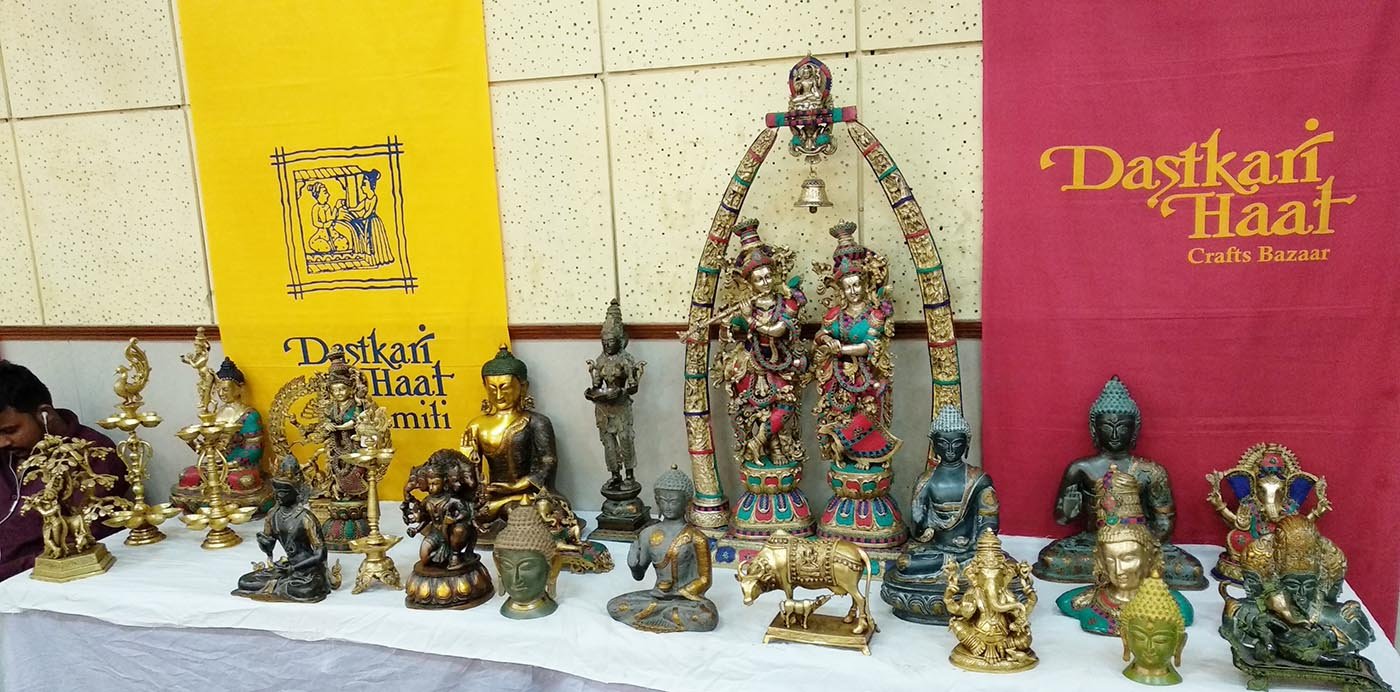 All the member individuals, family units and organisations pay the samiti an annual fee ranging from Rs 10,000 to Rs 50,000, depending on their size, to meet the day to day costs of running its small but compact office and for development work for the crafts persons.
All the member crafts persons are chosen to participate in crafts bazaars on a rotational basis to give equal opportunity to all, while at the same time considering that products of which exhibitors are going to be most in demand at a particular location in a particular season. Of course, they are free to participate in other exhibitions or activities of their own.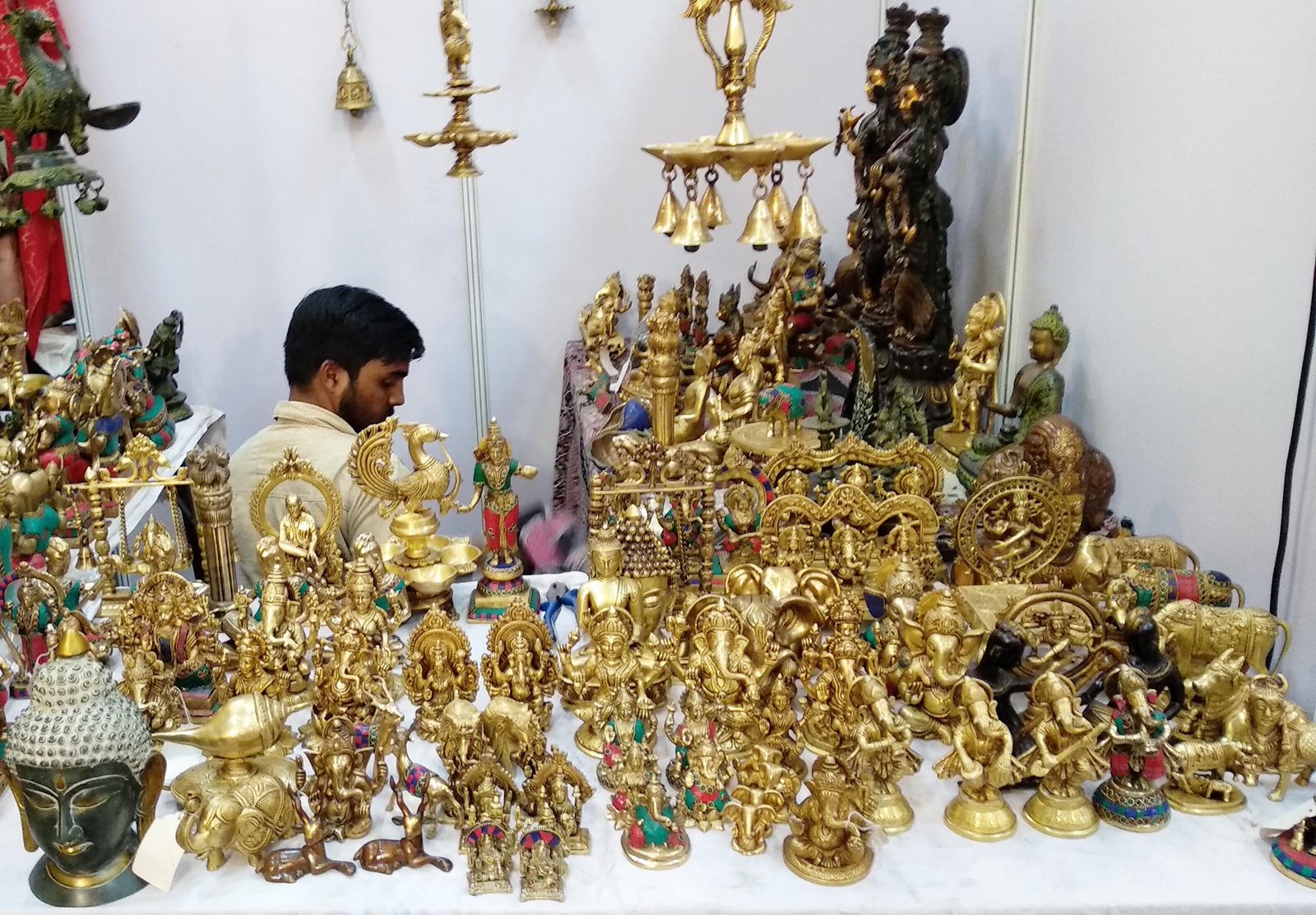 The samiti is very much on Facebook and Instagram but online sale has never been on its agenda as it would rather concentrate on development work for crafts persons and organising craft bazaars for them, though many of its members are selling their products through online marketplace The India Crafts House, which sells authentic Indian handcrafted products online.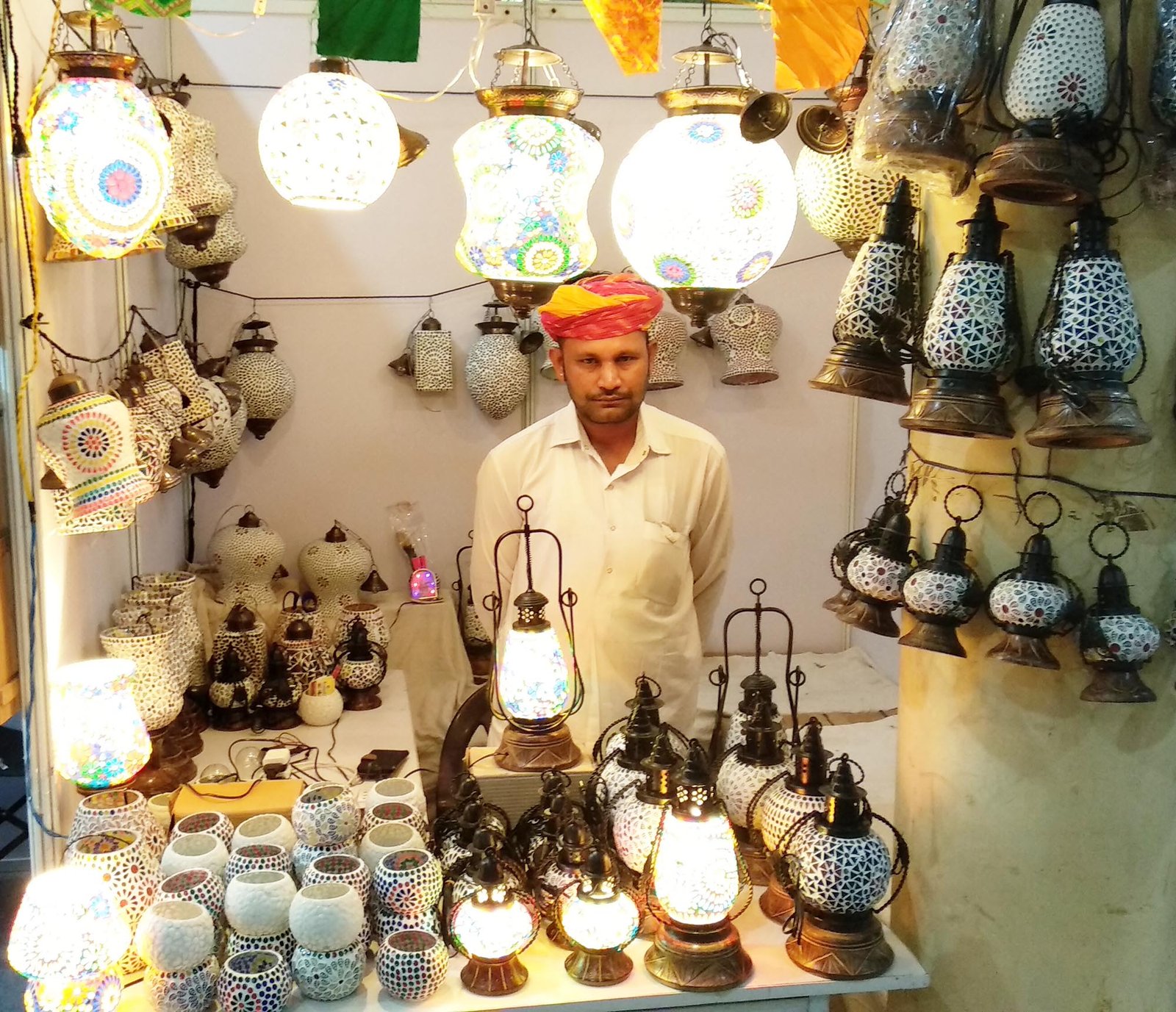 Jaya Jaitly is keen on bringing the crafts bazaar to Chandigarh every year, provided the public response is encouraging. She signs off saying "It makes sense to us being headquartered nearby in Delhi."