Talking to lifeinchandigarh.com, after the formal announcement of launching services in the Chandigarh market at a media conference last Thursday, Sahni said "our goal is to add 10 years to the life of every person who makes us a part of his or her health calendar. From diagnostic tests, to medical and dietary consultation, to follow up, we take care that based on test reports we are able to guide our clients through lifestyle changes, wherever required, to prevent or reverse lifestyle ailments, thereby ensuring a healthy and long life."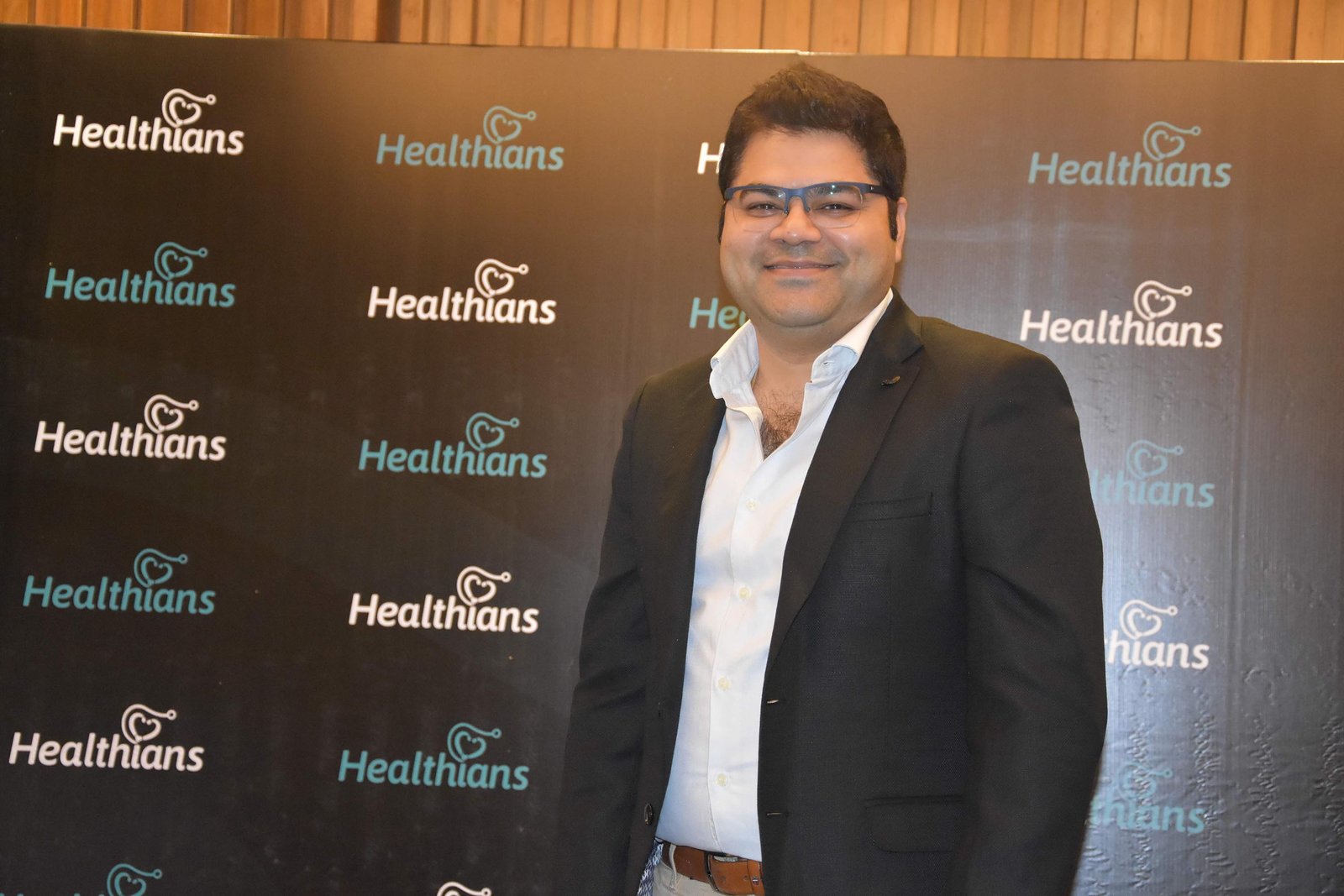 Photo By : Life In Chandigarh
He informed that "Healthians (contrived from healthy Indians), operates through a network of closely managed, digitally connected and controlled NABL accredited labs with a high level of automation. All samples are collected from home/office by trained and NACO certified phlebotomists. The samples are then delivered to the nearest lab by following a strict protocol where they are tested under 200+ quality standard checkpoints for error-free and accurate analysis. The reports are verified by a pathologist before being delivered to a customer along with free doctor and diet consultation. Healthians intends to bring standardisation, latest technology and high quality testing to Chandigarh and Punjab at much lower cost than the local neighbourhood labs," he reaffirmed.
The company, which started its operations in Delhi NCR in 2015, now provides its services in 21 cities across six states. While extending its services, Healthians will initially be servicing the tricity of Chandigarh, Panchkula and Mohali, besides Ludhiana, Jalandhar and Amritsar. Next on the agenda are Bathinda, Khanna, Patiala, etc. Among the nine Healthians partner labs, two in this region are at Ludhiana and Ambala. Two more are in the process of being added at Jalandhar and Chandigarh. For this expansion, the company has already hired 40-45 more phlebotomists out of the 300 odd phlebotomists and supporting staff to be hired in Punjab. The phlebotomists can expect to earn anything between Rs 16,000-18,000 per month, while they can hope to earn around Rs 25,000 in metros like Delhi.
Having chalked out an aggressive growth path, Healthians hopes to touch a turnover of Rs 40-45 crore this fiscal and race to Rs 150 crore by the end of the next financial year.
The company has plans to extend its services to overseas markets like Middle East, Africa and South East Asia in due course and go for an IPO by the year 2022, by when it hopes to extend its presence to 150 cities, have 200+ labs and phlebotomist strength of 3,000 from the present 450+.
Claiming to have won the trust of 5,00,000 households already, the company has raised multiple rounds of funding from various investors, including cricketer Yuvraj Singh's investment venture YouWeCan (Yuvraj is also Healthians' brand ambassador), Health Start and some marquee investors from Japan such as BEENEXT, Asuka Holdings, Digital Garage, among others.