Monday evening (February 27) saw the clowns take over the stage at Tagore Theatre with the staging of their play 'Atkal Pachchu'. A Hindi term, 'Atkal Pachchu' means 'randomly imagined'. And this is how the clowns live their lives. According to the play's director Sukhmani Kohli, the clowns don't see the world like us; they have a weird way of going about things which often creates problems for them. As clowns like to find solutions to these problems, they end up creating more trouble for themselves and so starts a never ending cycle of hilarious fiascos for the poor clowns.
Photo By: Vikram Joy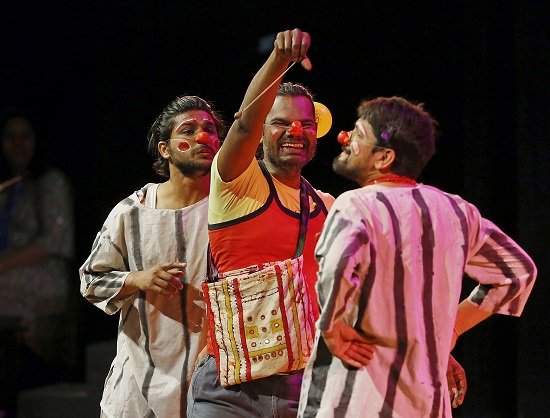 Photo By: Vikram Joy
The play started with an introduction to Buggi, an alien who is set to visit earth for the first time. He loves his spaceship which also happens to be a washing machine. When he arrives on earth, he meets some clowns who show him their world. Buggi walks through a series of comic occurrences with the clowns who take good care of him.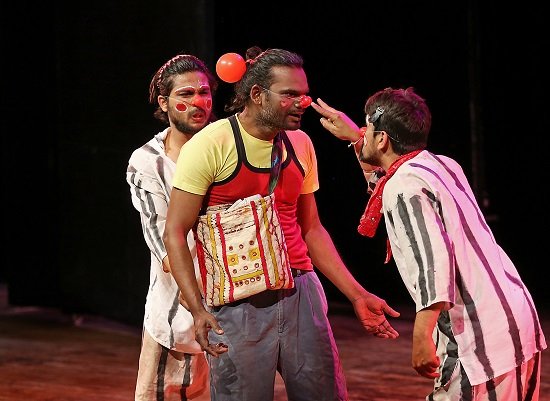 Photo By: Vikram Joy
The show was devised by the clown cast of the CEVA Drama Repertory Company and Sukhmani Kohli, who also was one of the clowns in the play. As a director, designer, facilitator and a clown performer, Kohli uses theatre and clowning to help people discover and accept who they really are and learn to play and perform.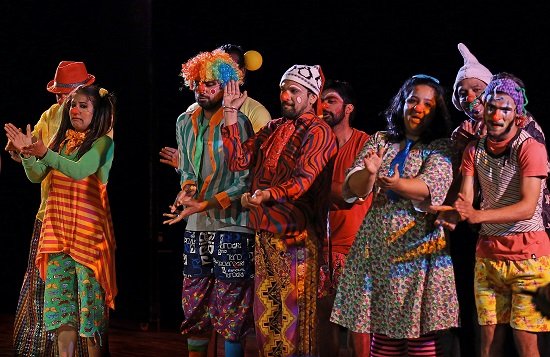 Photo By: Vikram Joy
The clowns on stage included: Rinku Jain, Chainis Gill, Jasvir Kumar, Jaswinder Singh, Gagan, Jaspal Singh, Pragati Sharma, Kamana Lakaria, Vinod Bharti, Lakhwinder Singh and Paran Duggal.
The music was by Chainis Gill; lyrics by Gagan and lighting design by Gyandev Singh.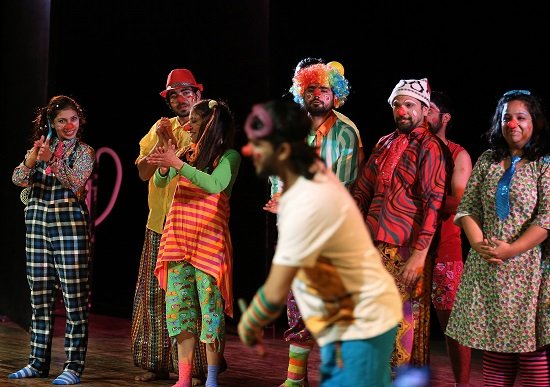 Photo By: Vikram Joy