Starting 7:30 p.m. on Sunday (August 7) the signature whites and blues of the place in Sector 26, which pull one into the mirage of being by the Mediterranean Sea, will welcome you to settle down for the evening in its white-walled, open-to-the-sky, candle-lit courtyard with a beautiful view of the starry night sky (weather permitting).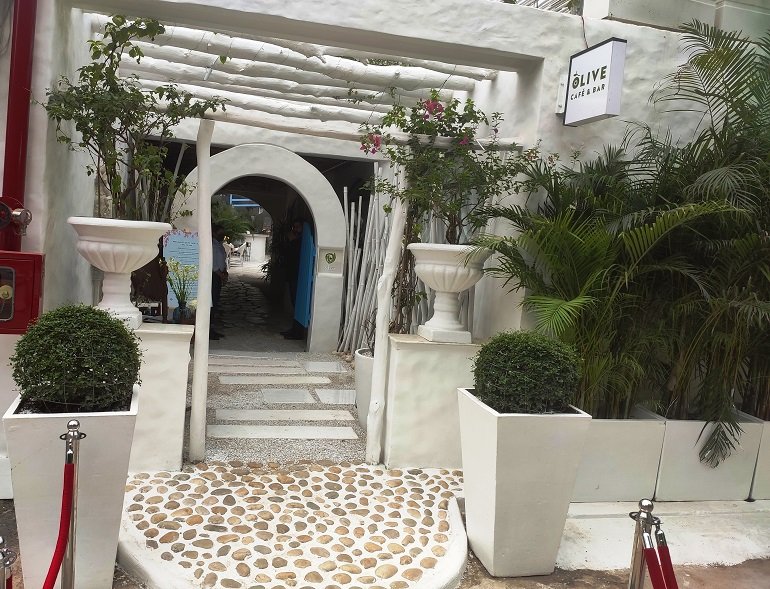 Photos By : Life In Chandigarh/Olive
At a select media preview on Wednesday, AD Singh, originally from Delhi, now settled in Mumbai, who owns and runs a string of other equally exclusive and popular restaurant brands in 9 cities across the country, in a conversation with news website LifeInChandigarh.com passionately described Olive Cafe & Bar, the mother brand, as a "laid back place with a friendly vibe where good food, laughter, culture and conversations come together in a delightful melting pot.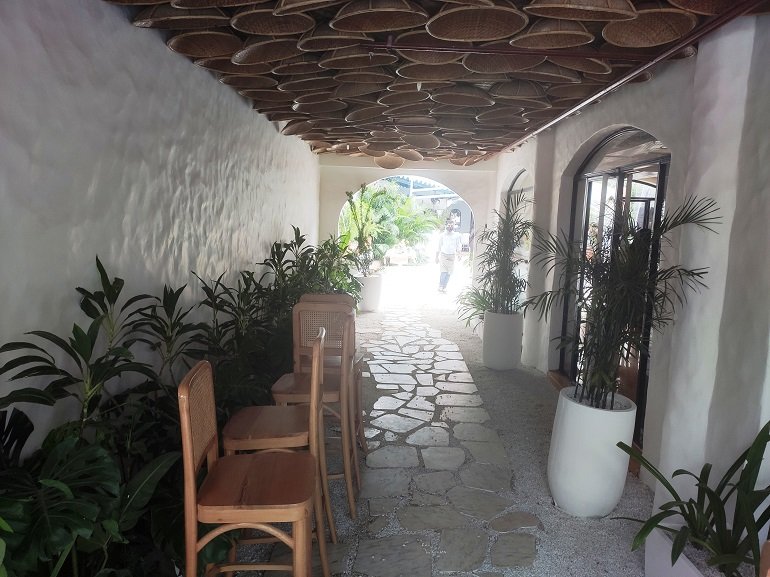 "Olive loves its music," he says "and patrons can tune in to our curated playlist of all-time-favourite jazz, classics as well as groovy retro tracks that set the vibe of a great night out."
His wife Sabina Singh, who is the Design Director in the company, along with architect Vivek Popli, apart from Olive's signature whites and blues, have ensured that patrons are able to enjoy natural light in the day and dreamy candle-lit mood at night.
The coziness of the soft arm chairs, the white pebbled courtyard, lush greens and the bougainvillea blooms make for a warm, inviting and toasty place, geared to instantly put one at ease. Little coastal details are layered every step of the way.
The Olive Group has a star corporate chef in Jyotika Malik, a graduate from Le Cordon Blue, London with an incredible experience of working for Marco Pierre White at his Michelin star restaurant Mirabelle, as also at The Dorchester Hotel in London. Along with her gourmet cafe menu and freshly brewed coffee, bespoke drinks, hand-crafted cocktails and a robust wine list by lead mixologist Harish Chhimwal, the everyday elements on Olive's menu are just too compelling.
"Guests/patrons should not visit Olive in a rush," jokes Jyotika. "We prepare everything on our menu with love and care. This takes reasonable time. But our promise is that the preparations will be great each and every time and the wait will be worth it."
All Day Menu
The signature dishes include Sweet Pots, Chunky Avo, Super Bowl Salad, Wild Waffles, Buttermilk Fried Chicken Bun, Burrito Bowl, Ginger Salmon, Prawn Pil Pil and Sun Dried Tomato Chicken Espetada along with timeless and classic desserts like the French Toast with toppings like blueberries, mango peaches, hazlenuts served with chocolate ganache and salted caramel, which make a perfect ending to a day meal.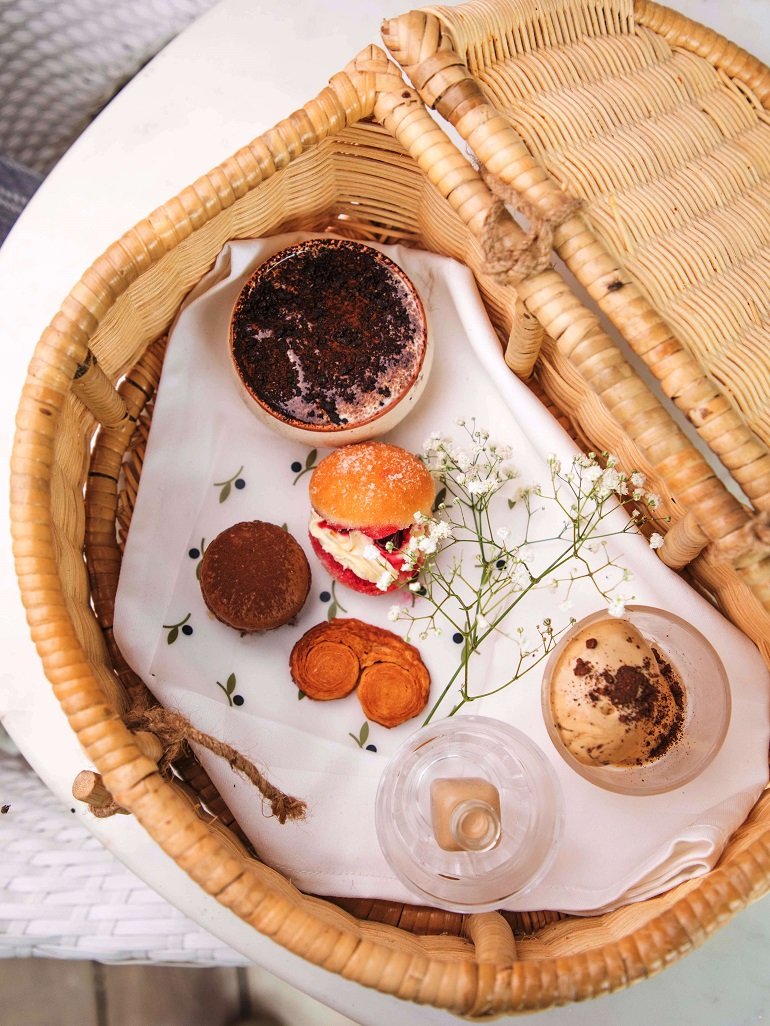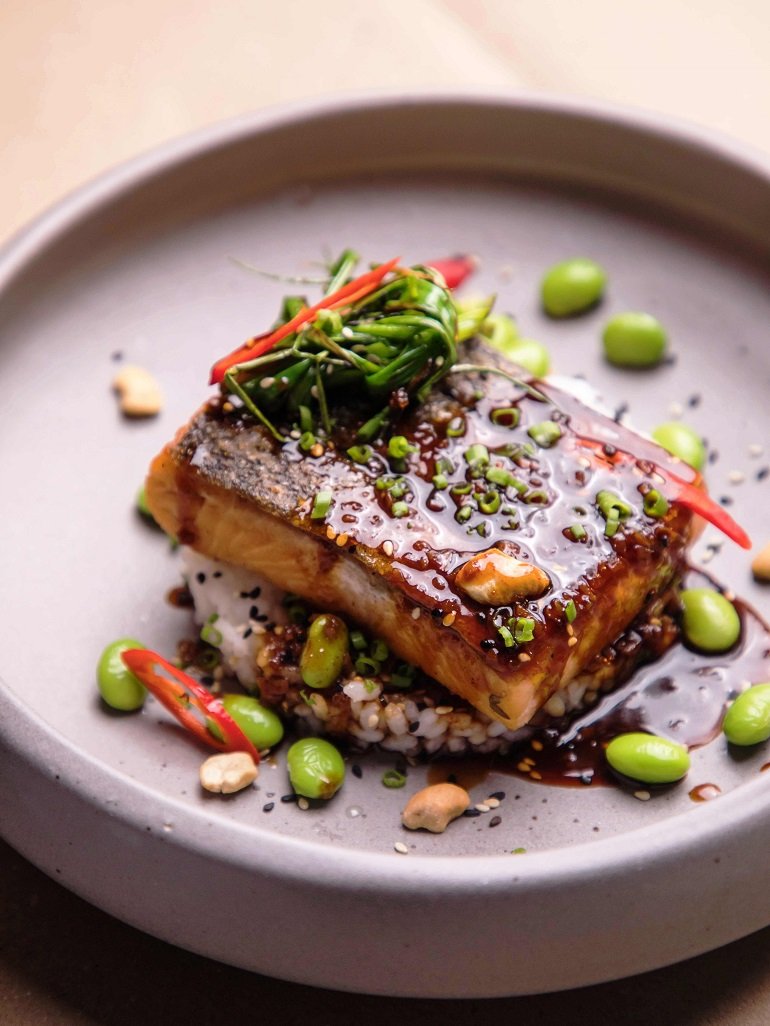 Dinner Menu
Olive's dinner menu captures the Mediterranean by night. The menu is finer and is made using nifty ingredients beautifully paired together. You'll discover a treasure of dishes vastly diverse yet deliciously familiar. Led by chef Anubhav Moza, the Olive kitchen turns gourmet ingredients into magical small plates, mains and desserts that take you on a culinary journey around the Mediterranean.
From bar nibbles, to Olive's wood-fired pizzas to a live grill there is a great selection which is likely to satisfy the most discerning palate. The signature dishes include Panzella & Burrata, Miso Roasted Eggplant, Grilled Tiger Prawns, New Zealand Lamb Chops and Prawn Ravioli.
The highlight for both lunch & dinner is the Mezze which comes in a beautiful long wooden platter (feast for the eyes too) with an option for vegetarians, which includes falafel, goat's cheese & spinach borek, and non-vegetarians with shish taouk, chermoula prawns and lamb koftas. These are accompanied with muhammara, hummus, tzatziki, kalamata olives, feta cheese, pickles and lavaash
Olive's sweet offerings are a must-have. A rendition of a Tiramisu; as a sweet reminiscence of family picnics in the park; a mascarpone trifle; cherry bombollini or Italian doughnuts, coffee gelato with caramel popcorn, baileys, palmiers and coffee ganache biscotti. You can also try the fire and ice Rum n Raisin Baked Alaska which is flambed on the table.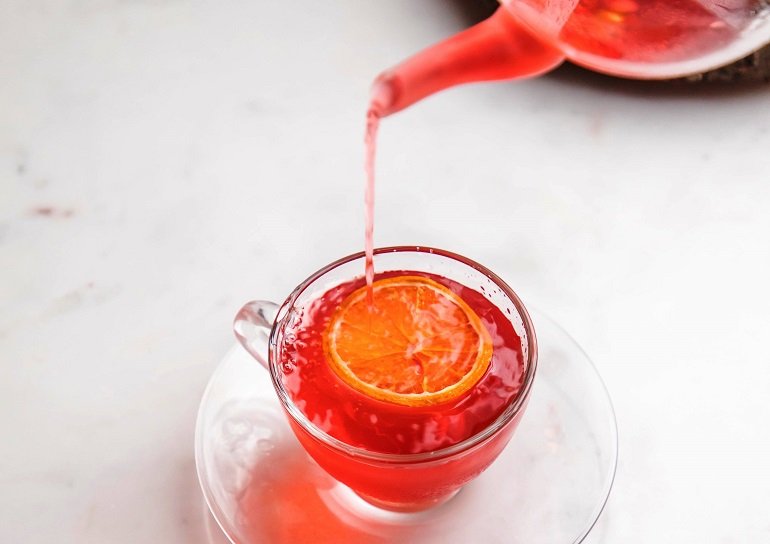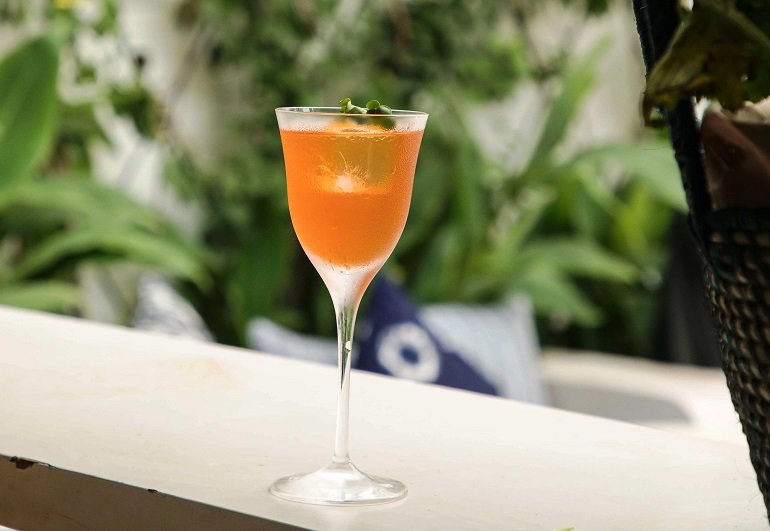 Signature Cocktails
The beverage menu comprises an array of fresh cocktails and bespoke drinks also inspired by seasonal produce. Olive's perennial favorite Sorbet Gin-To makes its presence felt on the menu as well. It's a timeless gin & tonic twisted with a float of flavored sorbets like lemon, berry & passion fruit.
Teq-Tonics in which tequila is infused with herbs, fruits & flowers such as pimentos, hibiscus and grapefruit, and served with tonic water.
Olive Group's lead mixologist Harish Chandra Chhimwal has crafted a diverse and eclectic cocktail menu that lets you take a sojourn to the scenic and charming Mediterranean. From Parisian Bling, which is crafted from gin, and lavender to Turkish Delight made with Bourbon, Kahlua and espresso, there's also Morocco inspired Jack Rose, which is a concoction of JD Old no.7 with pomegranate syrup and lime juice. Spaniard is realised from a heady quartet of gin and basil. Tripoli Punch, which is inspired by Lebanon and is made of tequila, is going to be quite the showstopper.
You'll also find deliciously exclusive cocktails that pay homage to this wonderful city we now call home. Made with locally sourced ingredients, Olive's favourites include Chill Mango Tango, where mango and bird eye chili complement each other in tequila. Popcorn Party is a heady cocktail which is a sublime union of fat-washed scotch with mustard oil, blended well with popcorn syrup.
Wine List
The Mediterranean wine drinking culture has been brought all the way to Chandigarh. In this menu, you will find exciting, bubbly and rosé wines for the discerning drinker, and exclusive old-and-new-world labels from around the world. Order a glass, order a bottle. Either way, you are in for a good time.
Beverages
Beverages are concocted with equal love at the bar. Hearty shakes, freshly roasted coffee, hand-rolled teas (you will love the lavender and lemongrass first flush blend!), freshly squeezed juices and Glow & Berry Kambucha - a fermented, lightly effervescent, sweetened black tea - are also the highlight of the menu.
Olive's claimed average cost for two for food only:
Rs 1500++ for lunch
Rs. 2200++ for dinner
For bookings: 8872300001
Olive Legacy
The first white-walled Olive, opened by restaurateur AD Singh, found its home in a laid-back neighbourhood of what was then Bombay in November 2000. It became a favourite with the crowds ever since it opened its signature blue doors. In 2003, Olive Bar and Kitchen opened in New Delhi and quickly Olive became one of the most popular and best-loved restaurant brands in the country. Mumbai and Bengaluru followed, In 2005, AD also opened Olive Beach in a quaint bungalow in Bengaluru.
In 2018, Olive Bar and Kitchen launched in an alfresco space situated on the stunning Vagator beach of North Goa, with a casual, rustic ambience overlooking the Arabian Sea.
Olive Bistro & Bar, another brand embodies the spirit of Olive in a more affordable and casual avatar. In 2013, Olive Bistro opened in Hyderabad, and two years later in Goregaon, Mumbai.
Some of Olive group's successes include SodaBottleOpenerWala – a Bombay Irani Café & Bar that serves typical Parsi and Irani specialties and pearls from the streets of Bombay and its old-world clubs. Ek Bar (a new Indian cocktail bar serving a fresh, regionally-inspired modern menu and award-winning innovative cocktails), Olly at DLF CyberHub, Gurugram (Olive's all-day café and bar where freshly roasted coffee, bespoke drinks and honest food blend with a laid-back vibe), The Hoppery, Hyderabad (Olive Group's first microbrewery nestled between lush foliage and boasting a gorgeous lake view, with seating spread across a quaint glasshouse, an alfresco space and a wooden deck) followed.
Other notable names under the Olive umbrella are India's first gastropub Monkey Bar, Guppy (one of India's first Japanese restaurants), The Grammar Room (an all-day cafe borne out of a mutual love for grammar, food and coffee), Serai (a culinary cocktail bar), The Fatty Bao (an Asian gastro-bar) and the East Village, NYC inspired and gastronomically curious Toast and Tonic and Chinese bar house Cantan.
LifeInChandigarh.com by APR Media House is an enjoyable digital reading startup, which keeps you abreast of the latest meaningful happenings of interest to large sections of folks in Chandigarh tricity, and expats from the region. It has been promoted by a public spirited senior journalist and media consultant with a view to encourage good quality and healthy journalism, a dire need of the times.
To keep in touch, drop an email or call :
kochhar.apr@gmail.com
9815617676