So, it's a difficult task to decide where to go when planning to eat out. A very obvious choice would be a strictly vegetarian restaurant with a spankingly clean kitchen. The options aren't too many in the tricity, and around. A good option LifeInChandigarh.com would like to suggest to readers who are in a state of uncertainty is Nineteenth May, an authentic vegan restaurant with a most modern, spacious and clean kitchen which opened up in Mohali's Sector 67 less than six months ago. It already boasts of a sizable clientele, most of them repeat visitors.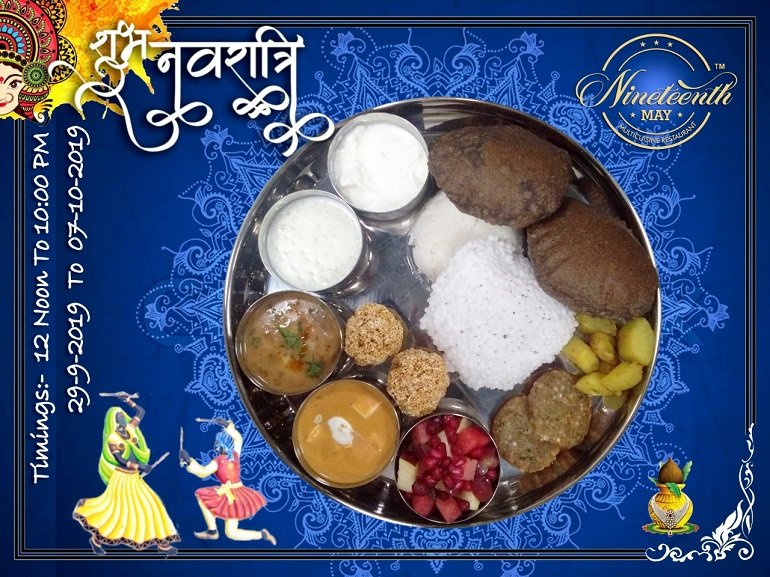 Photos By : Life In Chandigarh
Run by a highly experienced hospitality professional with exposure to world class kitchen facilities, chefs and menus, Nineteenth May, has rolled out the red carpet for the devout. Besides creating a special Navratri welcome gate, and doing theme decor on the ground floor and spacious basement to create a great ambience, the restaurant has laid out a wonderful Navratri menu. Two chefs of the restaurant have been dedicated to prepare this menu, all items on which are cooking in desi ghee and are sans onion or garlic.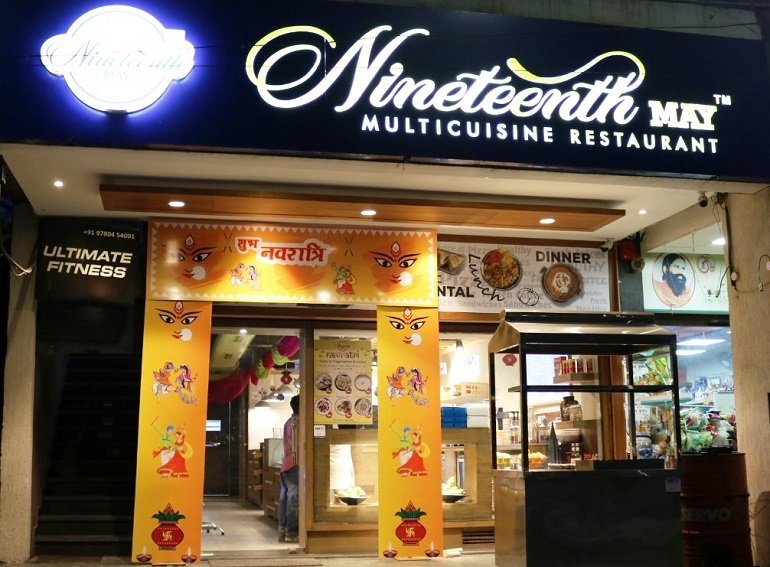 So you have a choice between a wholesome and tasty Navratri thali, in case you want to have your heart's fill, an aloo-poori, sabudana kheer, freshly cut mix fruit bowl, sabudana tikki and shakarkand chaat. Every item is freshly prepared to give you that special taste and aroma.
This writer tested out his favourite aloo bhaji with kuttu atta poori. It was awesome!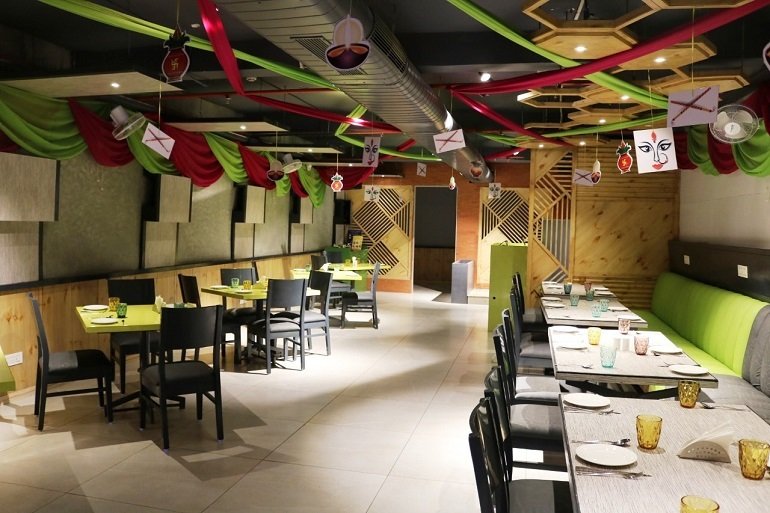 A visit to Nineteenth May is highly recommended. So, if you are planning to eat out during Navratri days, and want to be sure, Nineteenth May is the place to go!
LifeInChandigarh.com by APR Media House is an enjoyable digital reading startup, which keeps you abreast of the latest meaningful happenings of interest to large sections of folks in Chandigarh tricity, and expats from the region. It has been promoted by a public spirited senior journalist and media consultant with a view to encourage good quality and healthy journalism, a dire need of the times.
To keep in touch, drop an email or call :
kochhar.apr@gmail.com
9815617676