"Food is evolving continuously, and becoming more fashionable with time and with more and more young chefs joining the culinary journey, but in the process traditional or heritage food, typical to different parts of the world, is losing out and disappearing from our plates. WorldChefs feels that fashionable food can sustain only when its base is strong and it takes inspiration from rich traditions and heritage. Hence the recent institution of the World Cultural Culinary Heritage Committee and the idea of World Heritage Cuisine Summit & Food Festival," Chef Gill explained.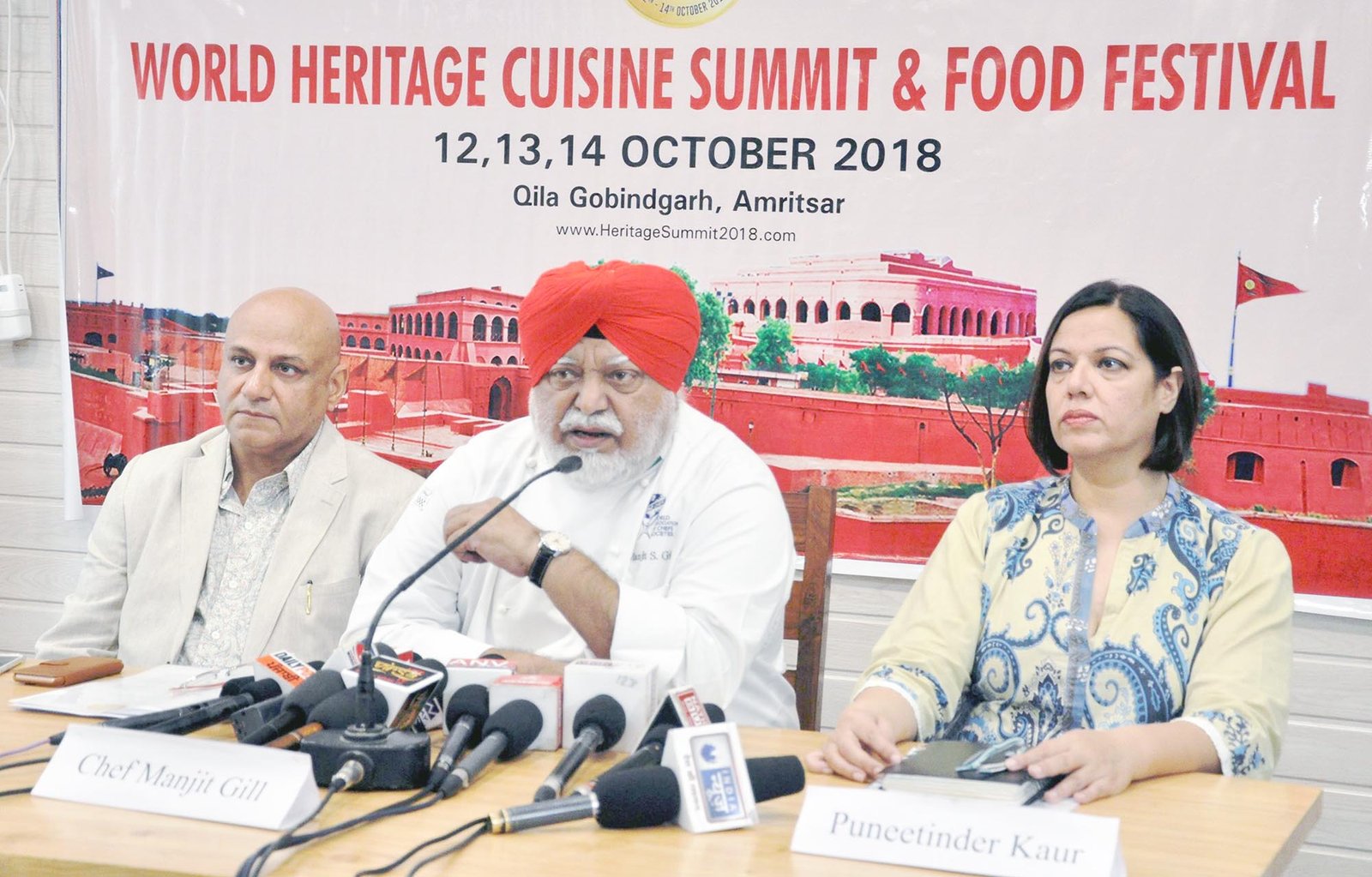 Photos By : Life In Chandigarh
"So, the objective behind the first initiative of its kind in the world by WorldChefs is to protect, safeguard and promote cultural and culinary heritage of nations of the world. It will celebrate traditional cuisine with live demonstrations, food tastings, presentations, panel discussions, master classes and Q&A sessions by chefs from around the world. It will focus on inculcating appreciation for food culture and traditions, as much as on good food habits and sustainable practices. The event will also witness the launch of Chefs' Manifesto outlining hunger removal initiatives undertaken and sustainability development goals," Chef Gill added.
The summit-festival has been designer in a manner to provide an unprecedented opportunity to food enthusiasts to witness live demonstrations by renowned chefs from all over the world, and also to savour these delicacies prepared by chefs from 15 countries at the many tasting counters.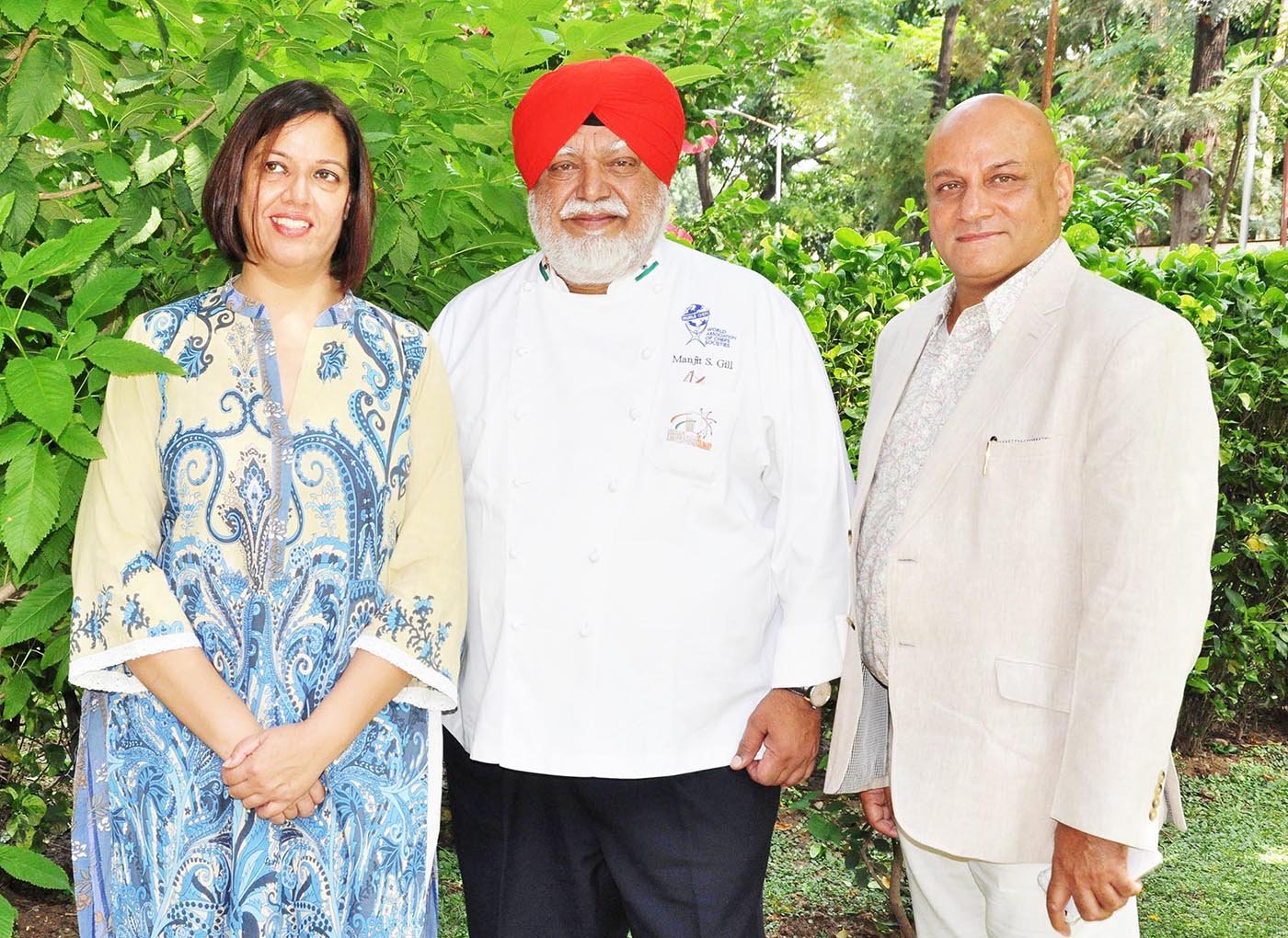 The aesthetics, layout and location of the historical venue partner – Qila Gobindgarh – provide an idyllic setting for the culinary showcase. The multiple venues at the premises will include a World Kitchen, where chefs in batches of two countries will simultaneously present live cooking of traditional recipes every hour. There will also be five Master Class counters where chefs from 40 countries, and 20 from India, will plate pre-prepared dishes for display and food photography. A food pavilion will offer regional Indian specialities, with a special focus on Amritsar's famed street food.
Impetus To Indian Cuisine, Punjab Tourism
Against the backdrop of the revered Harmandir Sahib (Golden Temple), where the sacred 'langar' (common kitchen) is the largest example of slow food and community cooking, the World Heritage Cuisine Summit & Food Festival is expected to provide an impetus to culinary and heritage tourism of Punjab state.
"One of the key outcomes of the summit and festival, besides boosting the pride of our national food culture, will be participating culinary ambassadors carrying back indelible experiences and memories of the diversity of Indian cuisine and sharing and disseminating these in their respective countries. Hosting the unprecedented event in Amritsar will also give a fillip to my long cherished desire, and ongoing endeavour to have Punjabi cuisine acknowledged and listed in the elite Food Edition of UNESCO Intangible Cultural Heritage," Gill shared.
Participating Countries
Among the countries participating are USA, Canada and Dominican Republic from North America, Ecuador from South America, Croatia, Germany, Italy, Portugal, Romania, Spain, Switzerland, Ukraine and Wales from Europe, Egypt, Ghana, Kenya and Namibia from Africa, and India, Nepal, Sri Lanka, Myanmar, Cambodia, Indonesia, Macau, Malaysia, Vietnam, Singapore, Thailand, Qatar, Saudi Arabia, Syria, UAE, Turkey and Armenia from Asia.
German origin Chef Thomas Gugler, who has been based out of Saudi Arabia for the last nearly two decades and is currently President of the World Association of Chefs Societies (WorldChefs), will be the Guest of Honour.
Sharing his thoughts on putting together this world class summit-festival, Event Director Herbbie Sidhu, who is also Managing Director, Myriad Nuances, said making the event a grand affair has entailed continuing tireless efforts of IFCA and the organising committee, and unflinching support of Incredible India, Punjab Tourism and the Amritsar District Administration led by Deputy Commissioner Kamaldeep Singh Sangha.
Delegate Registration, Walk-In Attendees
The summit-festival is ticketed and open to all. A 3-day package, which entitles a delegate to attend all technical presentations, shows and educational sessions, open networking with invited foreign and Indian chef delegates on all three days and buffet lunch, tea, coffee for three days in designated exclusive area, is priced Rs 3500. A similar one-day package costs Rs 1500. A student pass (against student ID) for Rs 1,000 entitles holder to all summit-festival facilities on all three days, minus the food & beverages. Walk-in attendees, who just want to enjoy the food at the food street, to be especially created for the summit-festival, can register at a help desk to be set up at the venue. They need to carry a photo ID. The food street will serve Amritsar traditional cuisines and food from other parts of India and rest of the world "at a reasonable price", according to the organisers.