'Play Write 2018', being organized by recently launched Vibrant Networking Forum, will bring together sports personalities who have either written books or have been the subject of one or more books themselves, curators of the event Vivek Atray and Chitranjan Agarwal formally announced at a news conference here on Monday.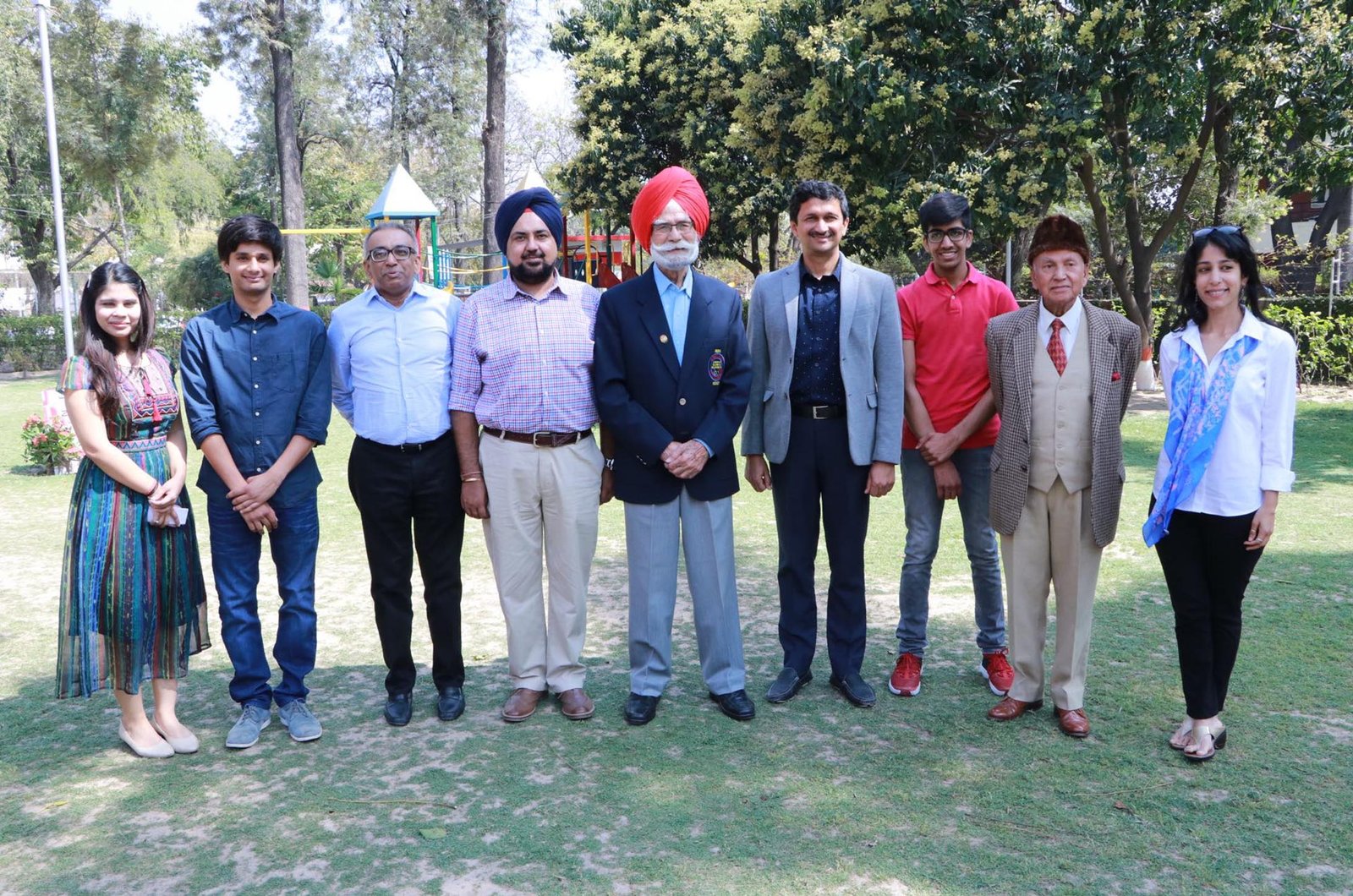 Photo By : Life in Chandigarh
Key speakers expected at the event, powered by Ethos and Kuantum Papers Ltd, include legendary Indian hockey center forward and triple Olympic gold medalist Balbir Singh Senior, 106-year-old marathoner Fauja Singh, members of the sensational Minerva Punjab Football Club, which last week won the premier Indian football I-League, members of the Indian Women's rugby team, skiers Himanshu and Aanchal Thakur, Olympic boxer Akhil Kumar, golfers Shubhankar Sharma, Ajeetesh Sandhu and Gurbaaz Mann and radio jockey, actor and stage host Aparshakti Khurana.
The event moderators for different sessions will include well known sports writers Vijay Lokpally, Novy Kapadia, G. Rajaraman, Sandeep Nakai and Amrit Mathur besides Chandigarh's very own writer Khushwant Singh.
The sports literature festival will feature 10 sessions covering hockey, cricket, marathon running, soccer, boxing, women's rugby and kabaddi, etc. Kings XI Punjab players will be part of a session on cricket and I-League soccer champions Minerva Punjab FC will be represented in a discussion on soccer.
The organisers said 'Play Write 2018' was an attempt to bring sports personalities, sports writers and sports lovers and enthusiasts under one roof. Children from a school in Amritsar, trainees of the Rural Tennis Academy being run by Chandigarh Lawn Tennis Association (CLTA) and inmates of a local NGO will get an opportunity to interact with the sports personalities and writers, they added.
With the kind of response we have received in the very first foray, we have thoughts of making the event an annual affair and keep growing in the level of participation as we go along, Vivek Atray and Chitranjan Agarwal said.