The festival, which starts at 3 p.m. and is expected to go on well into the New Year, has in the line-up of performers the current heart throbs of the Punjabi music industry Sidhu Moose Wala and 'Gulabiqueen' Jasmine Sandlas. Then we have alternative Hindi rock band Rudra, Alterantive Punjabi rock band Snorting Jatts, Argenil, Shubhank Sharma and Aditya Kulharia.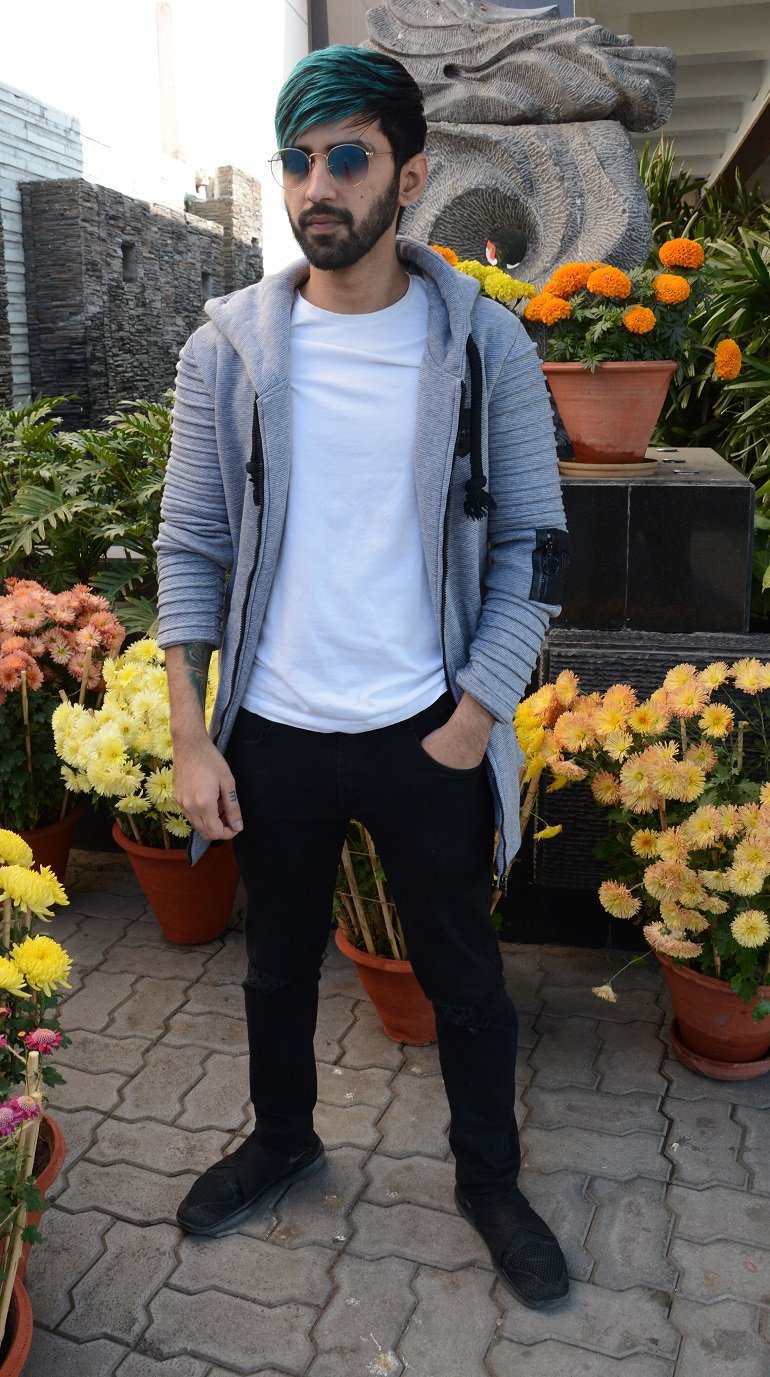 Photo By : Life In Chandigarh
For a New Year party high on freak-out quotient, tickets are rather reasonably priced : Rs 3500 for a couple in the general category (Rs 2500 for single). Tickets for the VIP unlimited section come at Rs 10,000 per couple (Rs 7,000 for single). The limited ultra exclusive VVIP tables come for Rs 60,000 for a group of 6 people.
The resort has a capacity for accommodating a crowd of 2,000-3,000. Organisers are assuring adequate parking and security.
Sariv and Manu from Magical Society, which has conceptualised the event, told lifeinchandigarh.com that the festival, the first of its kind New Year bash, has been inspired by the highly popular Sunburn Festival of Goa. "We have tried to bring in a breath of fresh air, bringing in some really promising bands to perform along with some of the most trending names from the Punjabi music industry. We are sure people are going to love every bit of it."
Tracing his journey thus far in the music and entertainment industry, 32Stitches, who is the only Indian to have been signed up by Run The Trap Events, the No. 1 trap, hip-hop, bass and beats events of the Netherlands, and one of the biggest events in Europe, says "whether I am dabbling in future bass, trap/bass, progressive or electro, I am definitely not the one to confine to one single set of rules within a plethora of untapped explorations." He has played alongside the likes of Fabian Mazur, LUUDE, Holly and Jamal on tours and also opened for San Holo and DROELOE at their debut India show.
Crossing over a million streams across platforms, reaching Beatport and iTunes charts in various countries and being picked by some of the most reputed publications and channels for features, 32Stitches has more than half a dozen hit releases to his credit. Among them are 'Fallout' (remixes) with remixes from Beauz, Far & Few, Zeus X Crona released via Music High Court, 'Remember This', Fallout (a single, dedicated to his pet dog 'Astro') and 'Between Us' via Illicit/Strange Fruits.
Having done his early schooling from St Kabir School and 12th from KBDAV School, and his college between Singapore and Dehradun, Arpit Gawri after a heart-shattering breakup of a seven years old relationship, felt the need for an avenue to express his feelings and find balance in life. So, what better than music, which he loved since his childhood. His friend Arjun, who runs a music academy by the name 'I Love Music', called him over to Gurugram and imparted him the first formal lessons in music.
"Following this brief stint with Arjun, I was charged up, and there was no looking back. My mother nudged me into joining a music school of my dreams in London, where I learnt sound engineering and networked with the big names in the field," says Arpit.
32Stitches, who has had successful shows in Delhi, Bangalore and Pune, and is excited about performing before his family and friends on his home turf for the first time, feels that for creating modern day music one doesn't necessarily need to be an instrumentalist. "I am not," he asserts. "You can configure your music on a laptop," he explains.
Party all night, at Switch NYE Fest 2018!
Venue : Flemingo Resort, Zirakpur
Date & Time : 31st December, 3 p.m. onwards