Fiorella has just launched a physical kiosk at a vantage location on the ground floor of Chandigarh tricity's most happening place, Elante Mall to serve clients for its wide range of over 70 fresh flower products in these parts after wowing customers in Amritsar, NCR Delhi, Kolkata, Surat, Mumbai and Hyderabad.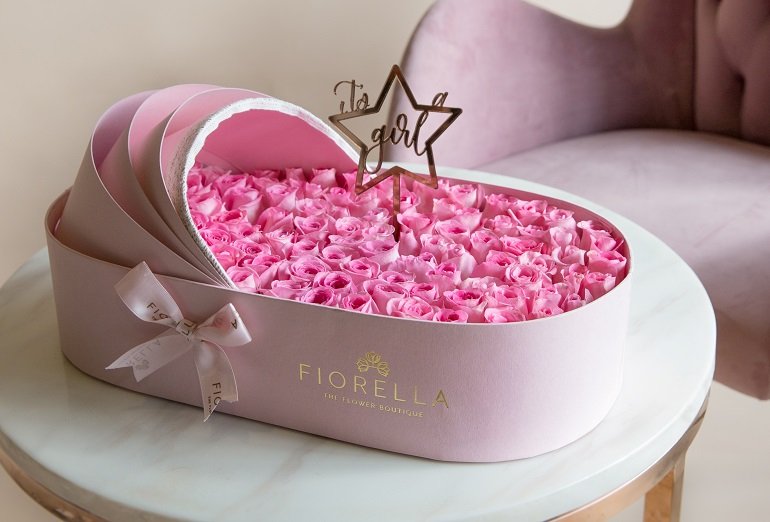 The flower boutique's offerings include luxury box bouquets in a host of colours, shapes, sizes and materials, wedding invites, decor for all seasons and occasions and forever flowers, which when cared for, as prescribed, last from 300-350 days without needing water.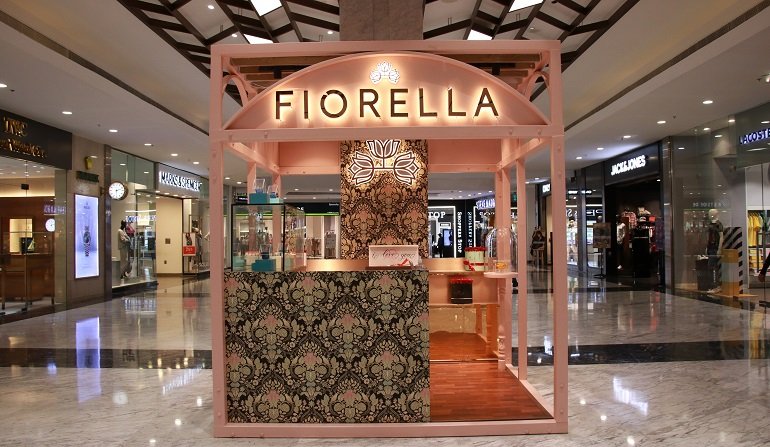 In fact, Fiorella is trail-blazing the growing popularity of forever or infinity flowers in the country. It's something you wouldn't have imagined even in your wildest dreams – 100% natural, but treated, roses and gardenias which, with some precautions, stay with you in all their beauty and freshness for up to a year! The high quality miracle flowers (known to be treated by a secret process) come from Equador, a tiny country in the north-west of South America along the Andes mountain ranges.
While the fresh flower products are currently available in seven cities, the forever or infinity range, state-of-the-art wedding invites and decor are available pan India on pre orders.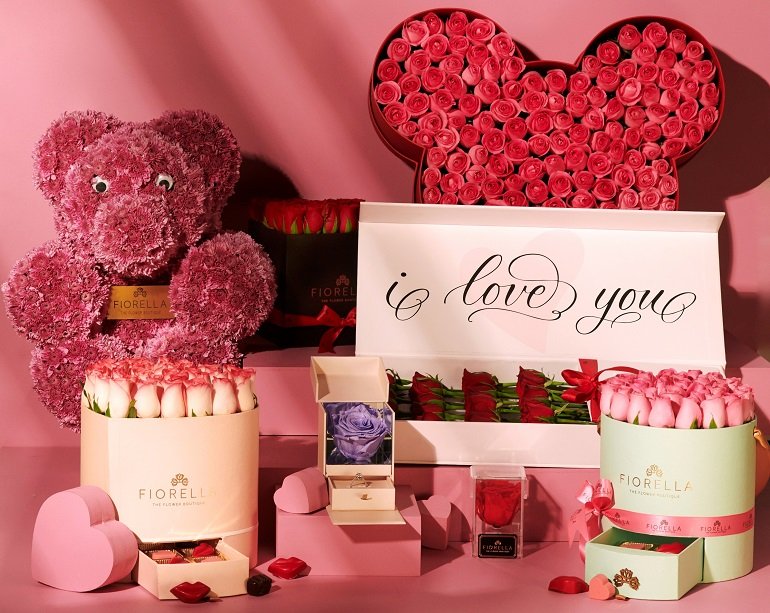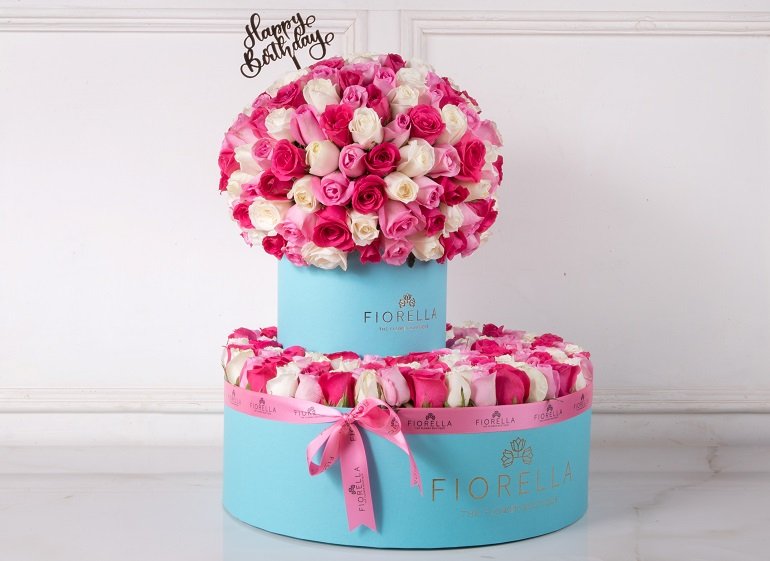 The story of Fiorella started in 2017 when Samarth Gupta and Tanuj Dang met through a common friend weeks before Valentine's Day. They got discussing the need for a bespoke flower boutique in India and did not take long to shake hands for starting an enterprise. They worked fast and on 6th of September they were in business.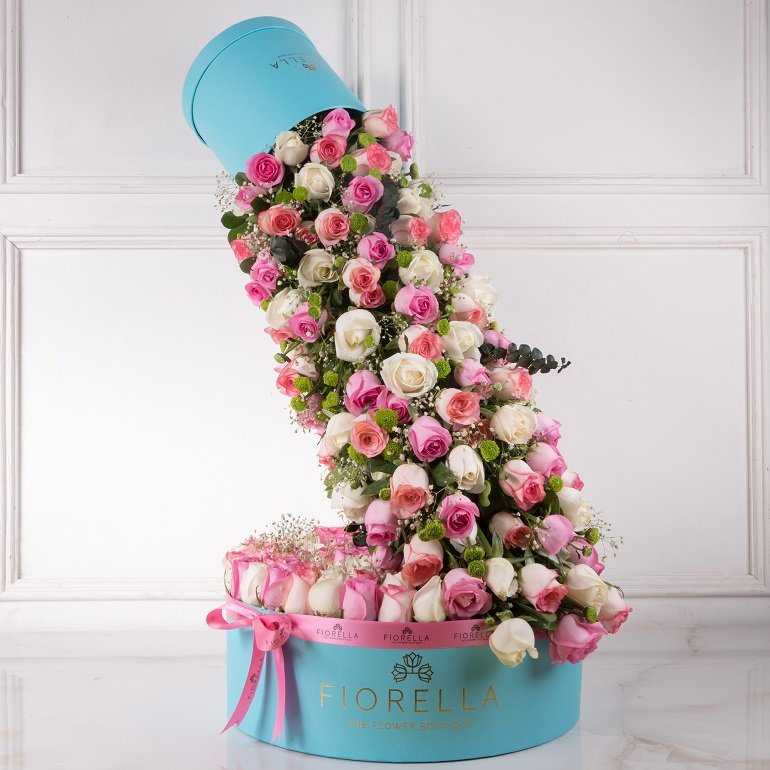 A hundred orders in less than five days in the run up to Valentine's was just the push they needed to broaden their horizon to add tailor made floral installations, decor and other arrangements for any milestone being celebrated. Within six months of starting operations they had a third partner Jagteshwar Singh coming in to give a sales and marketing thrust to their fledgling business. Since then there has been no looking back.
The Fiorella team says, "Social media has blurred geographical boundaries. It has enabled multiplying a discerning audience in India. This gave us the idea to move away from conventional bouquets to creating customised, personalised hand crafted artisan flower bouquets.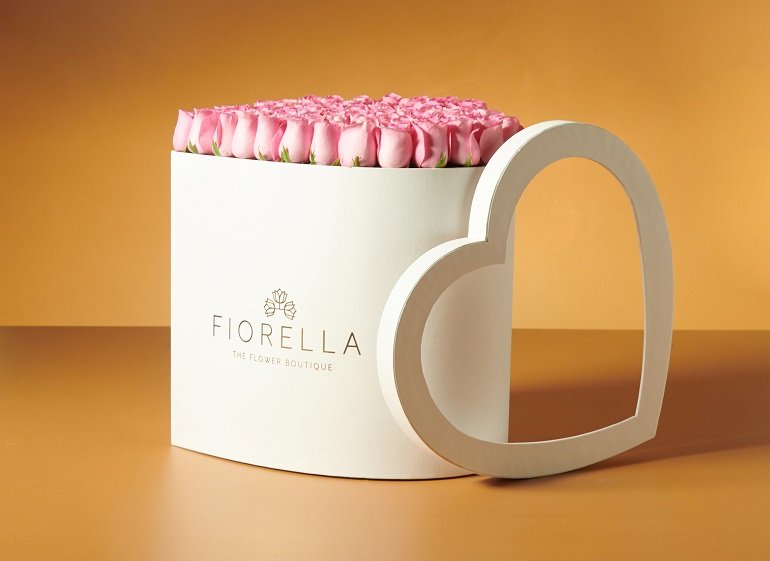 "We introduced flower boxes that have unique shapes and sizes, and come in different materials and colours, with compartments to add other gifting items like jewellery, make up, charms, wine glasses and keys to a new house or a car or simply a hand-written note commemorating the occasion. These can be personalised with wedding logos, monograms and corporate logos. Delectable cakes and confectionary, or even a bottle of champagne, can be ordered as an accompaniment to the bouquets."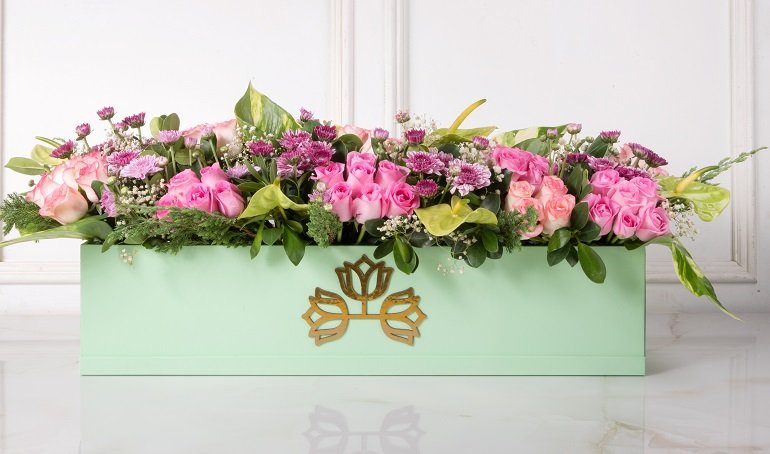 Fiorella – The Flower Boutique caters to celebrity clients, homegrown & international luxury brands, corporate, banks, wedding planners of repute and anyone who wants to say it with fiores (Italian for flower). With a proven success formula, we are now captivating bloom lovers through sculpted fresh flora & foliage installations, décor and arrangements for events on pre orders.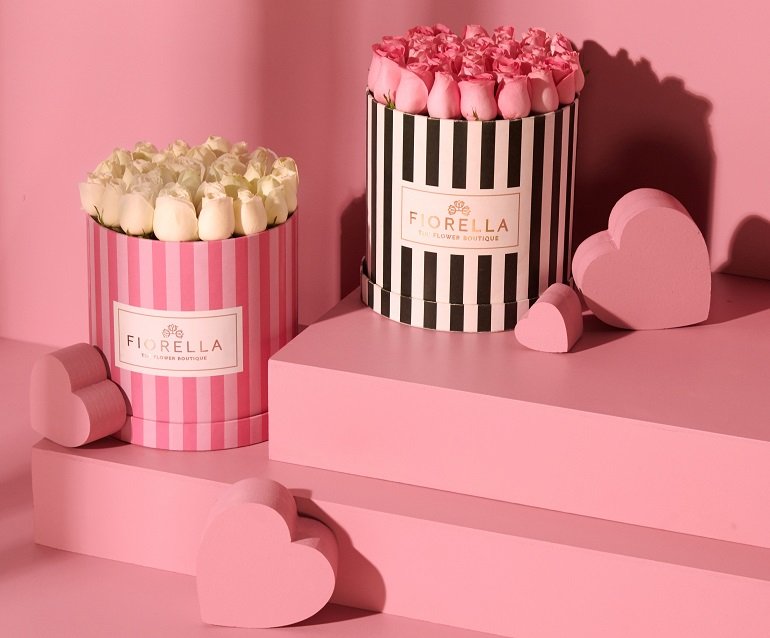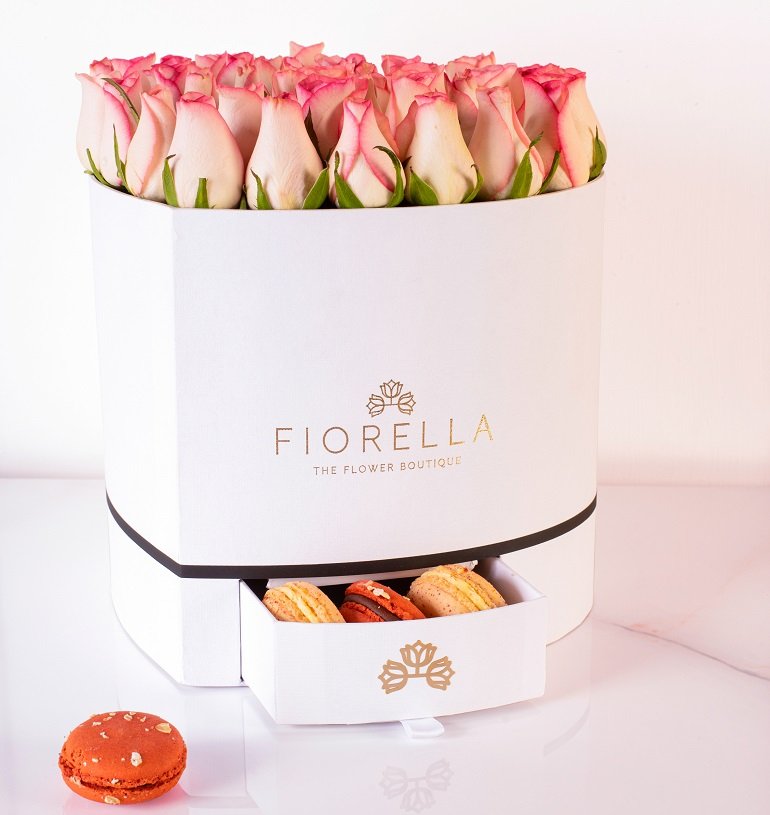 Sharing his thoughts with LifeInChandigarh.com, Jagteshwar Singh says, "With people still hesitant to venture out unless necessary, sending flowers has become the only means of greeting friends and relatives on their special occasions. We have seen a 15-20% jump in sales over the last couple of months as compared to the corresponding period last year. We are expecting the trend to continue through Karva Chauth and Diwali."
For Karva Chauth, one can choose from an array of forever or infinity flowers. The Diwali Special boxes can contain flowers of your choice with macaroon cake or chocolates or both.
Apart from the most popular red roses, people can choose from several other colours of roses, besides lilies, daisies, tulips, hyacinths, gardenias, etc. Exotic rainbow colour flowers and glow-in-the-dark add to the festive mood.
Talking about the price range, Jagteshwar shares "The box bouquets shaped in select letters of the alphabet and numerical digits can range in price between Rs 2600-3600. The base price of the boxed invites with fresh flowers starts from Rs 2500-3000. Small arrangements for home decor could cost Rs 40,000-50,000. For weddings, sky is the limit, depending on the budget."
In Chandigarh, Fiorella can be reached on +91 7042177977 or on Instagram – FiorellaIndia.
LifeInChandigarh.com by APR Media House is an enjoyable digital reading startup, which keeps you abreast of the latest meaningful happenings of interest to large sections of folks in Chandigarh tricity, and expats from the region. It has been promoted by a public spirited senior journalist and media consultant with a view to encourage good quality and healthy journalism, a dire need of the times.
To keep in touch, drop an email or call :
kochhar.apr@gmail.com
9815617676